Special Events and Photos
We would like to share photos of some special activities that have been happening at Friendship in 2013.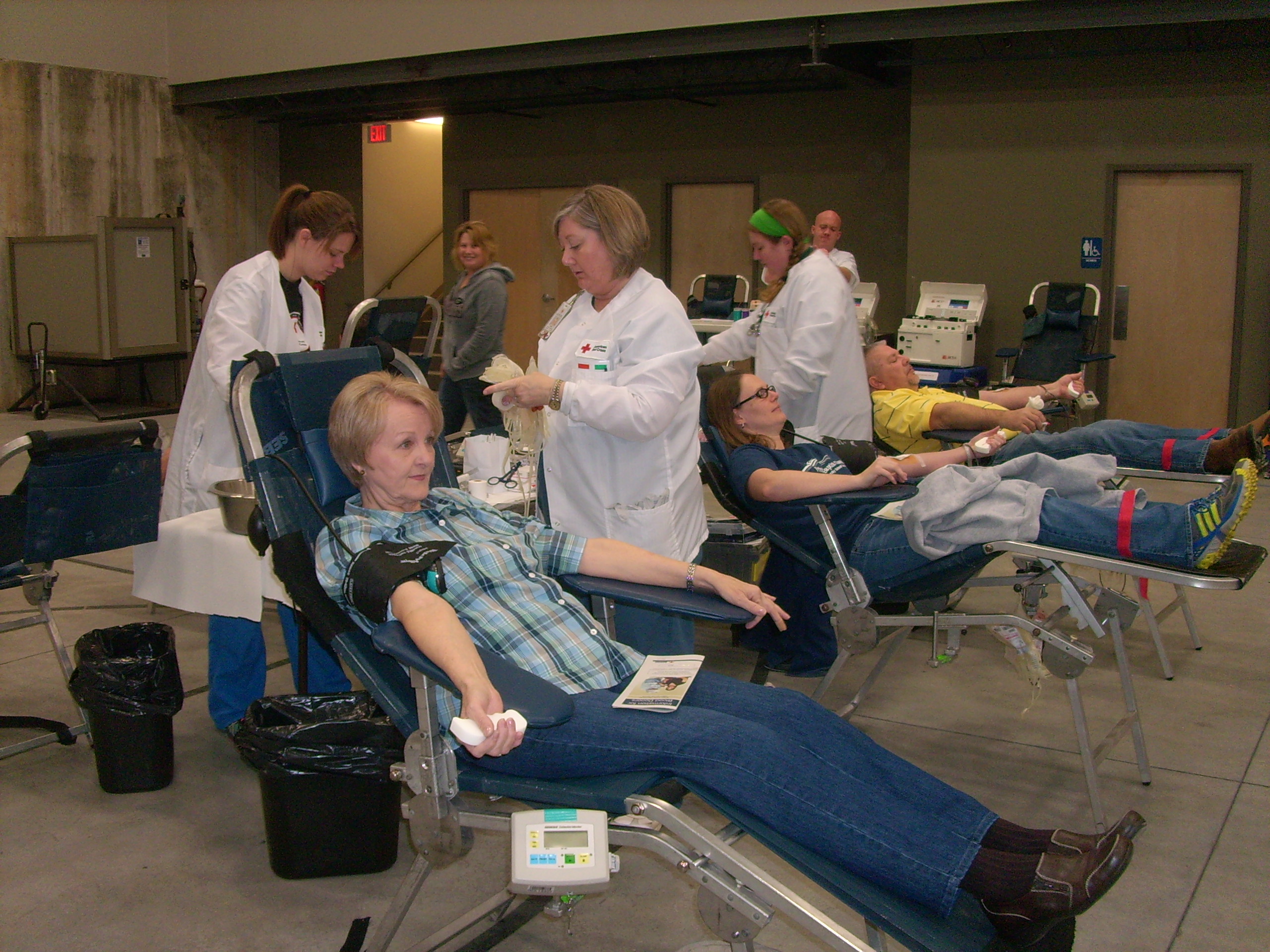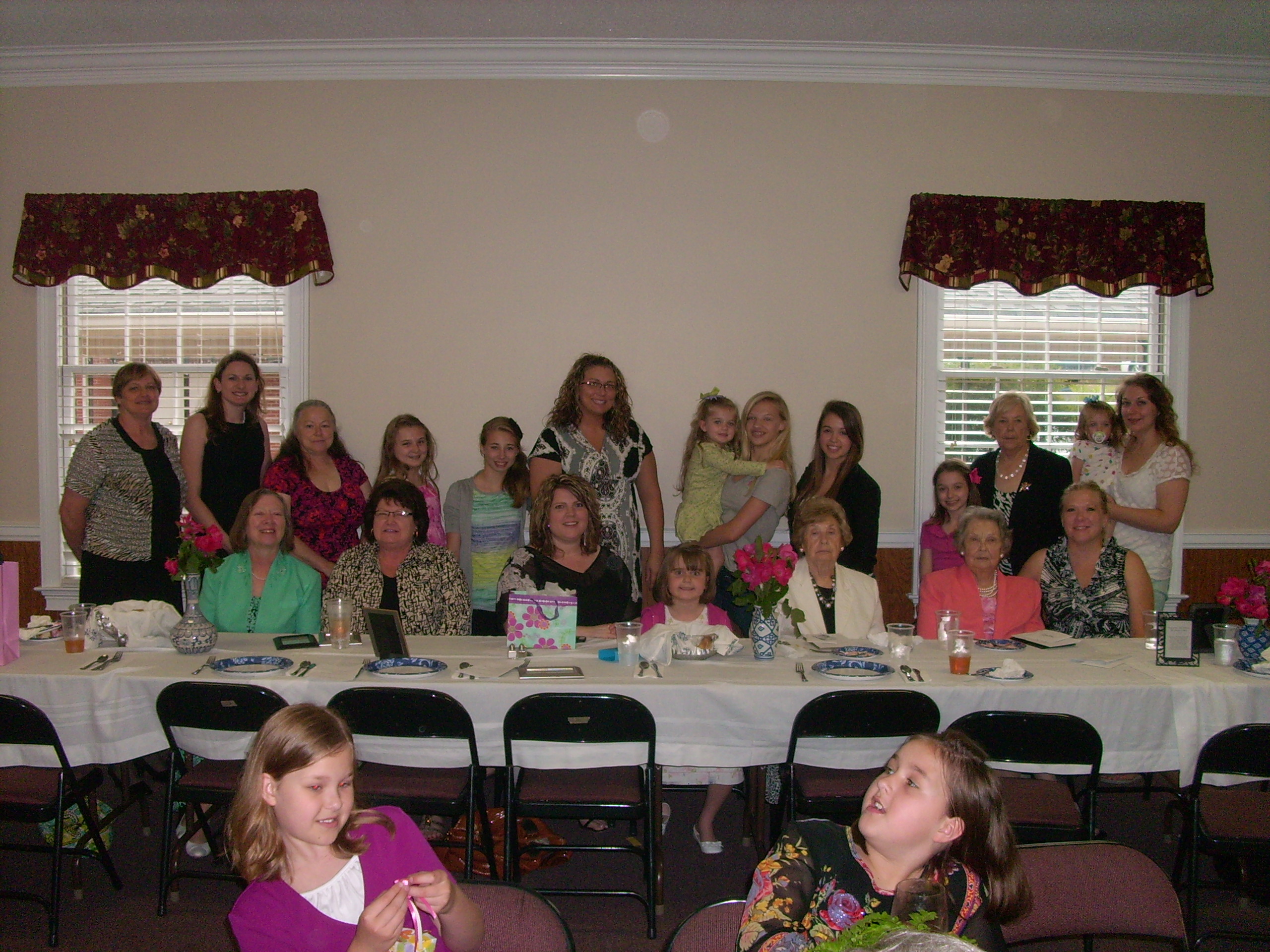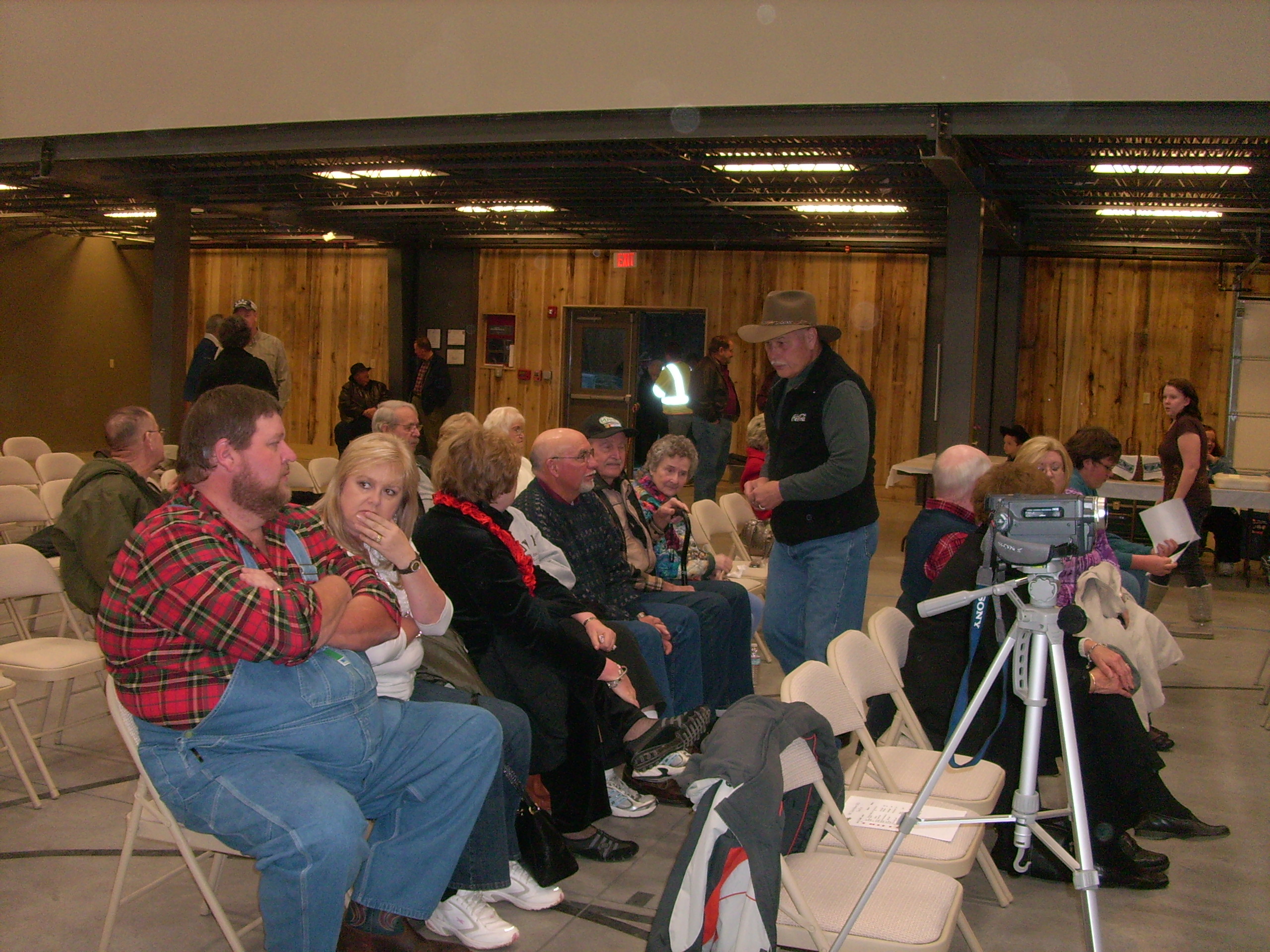 In March 2013, the new FLC was used for the first time other than on Wednesday evenings. At the blood drive, we received about 49 units of blood that could help 147 persons. On May 19, there was a Ladies' Tea sponsored by the WMU where all ladies of all ages enjoyed time together. We also had a Talent Show in the FLC on March 2, 2013.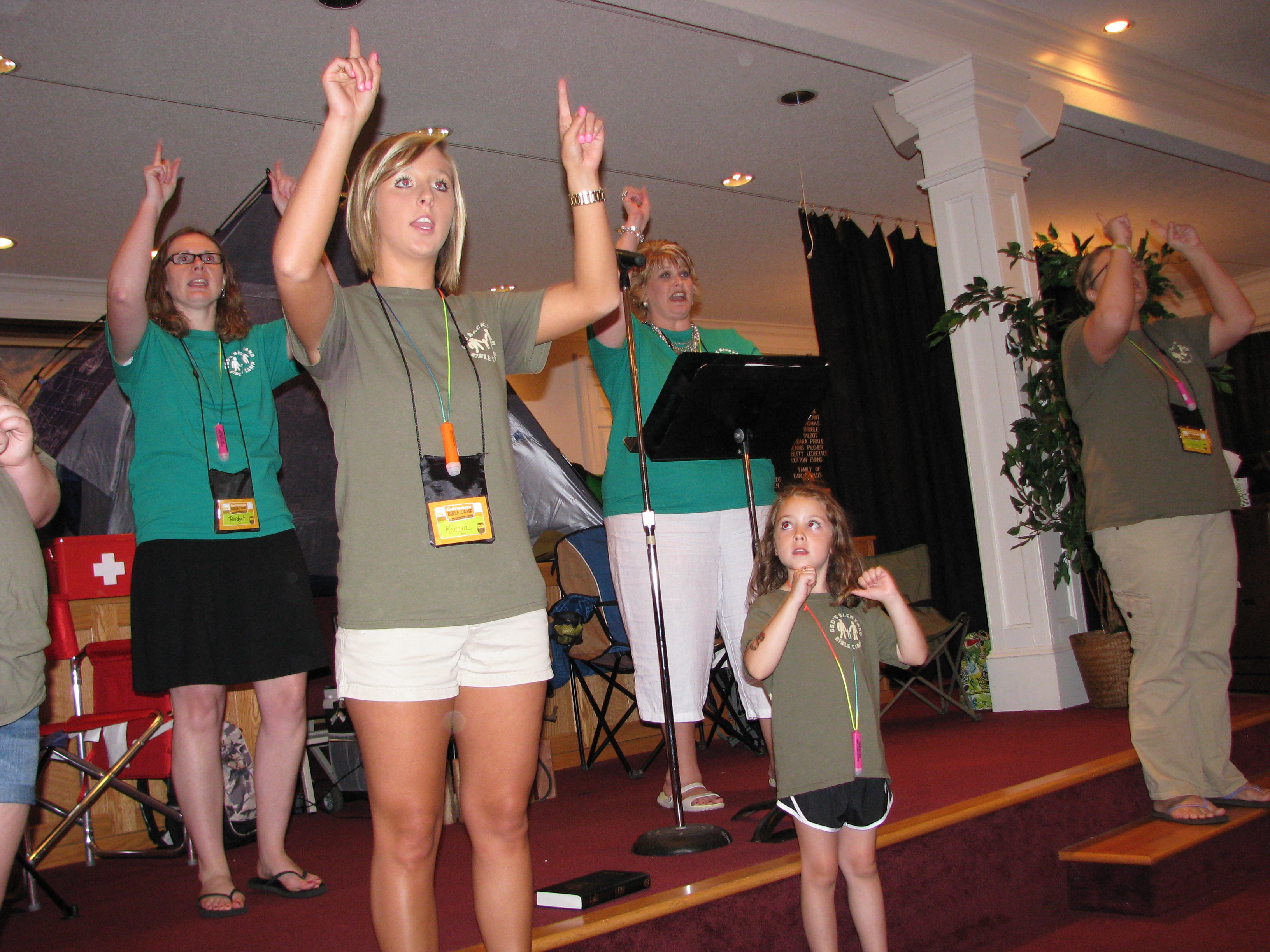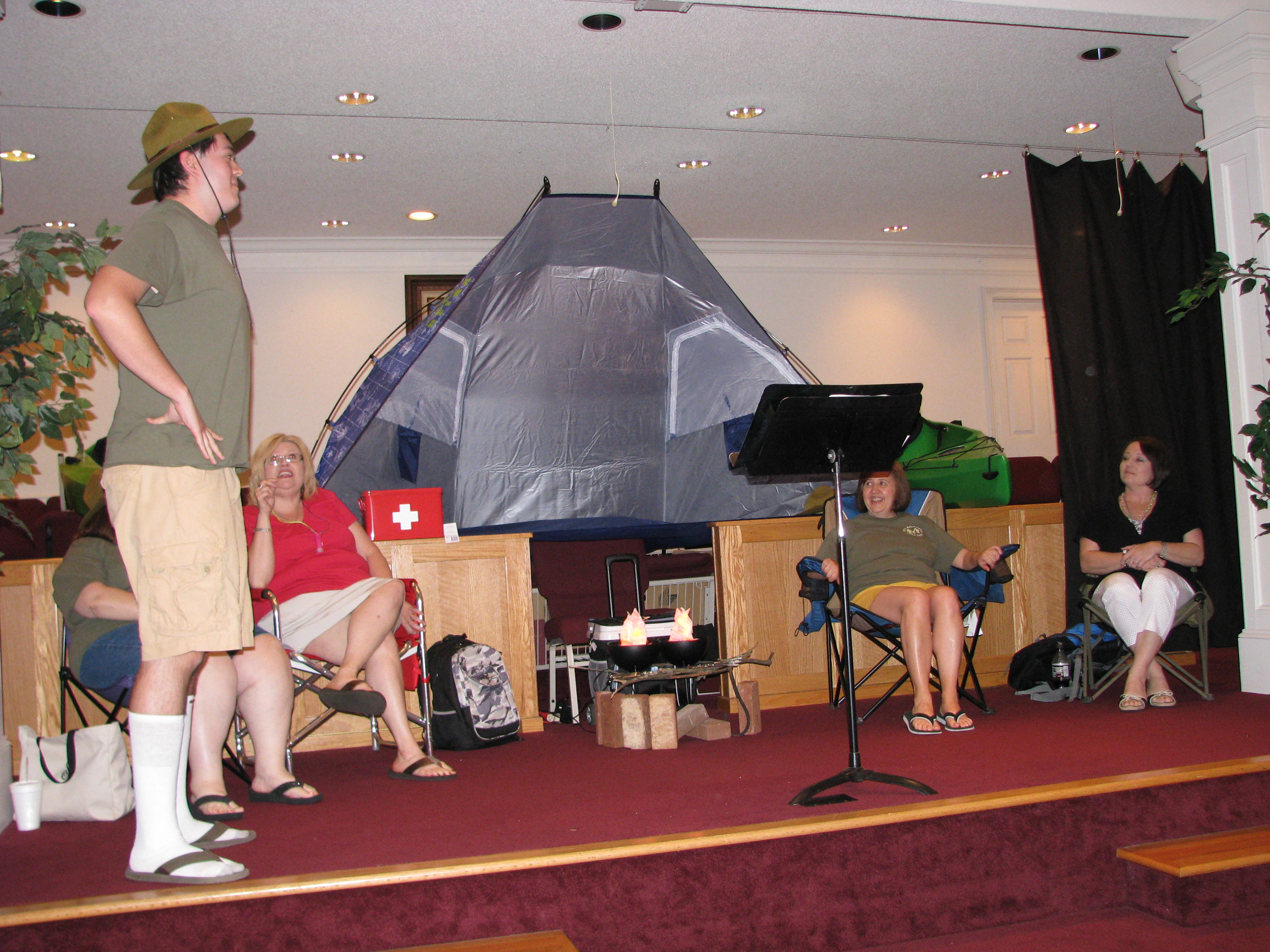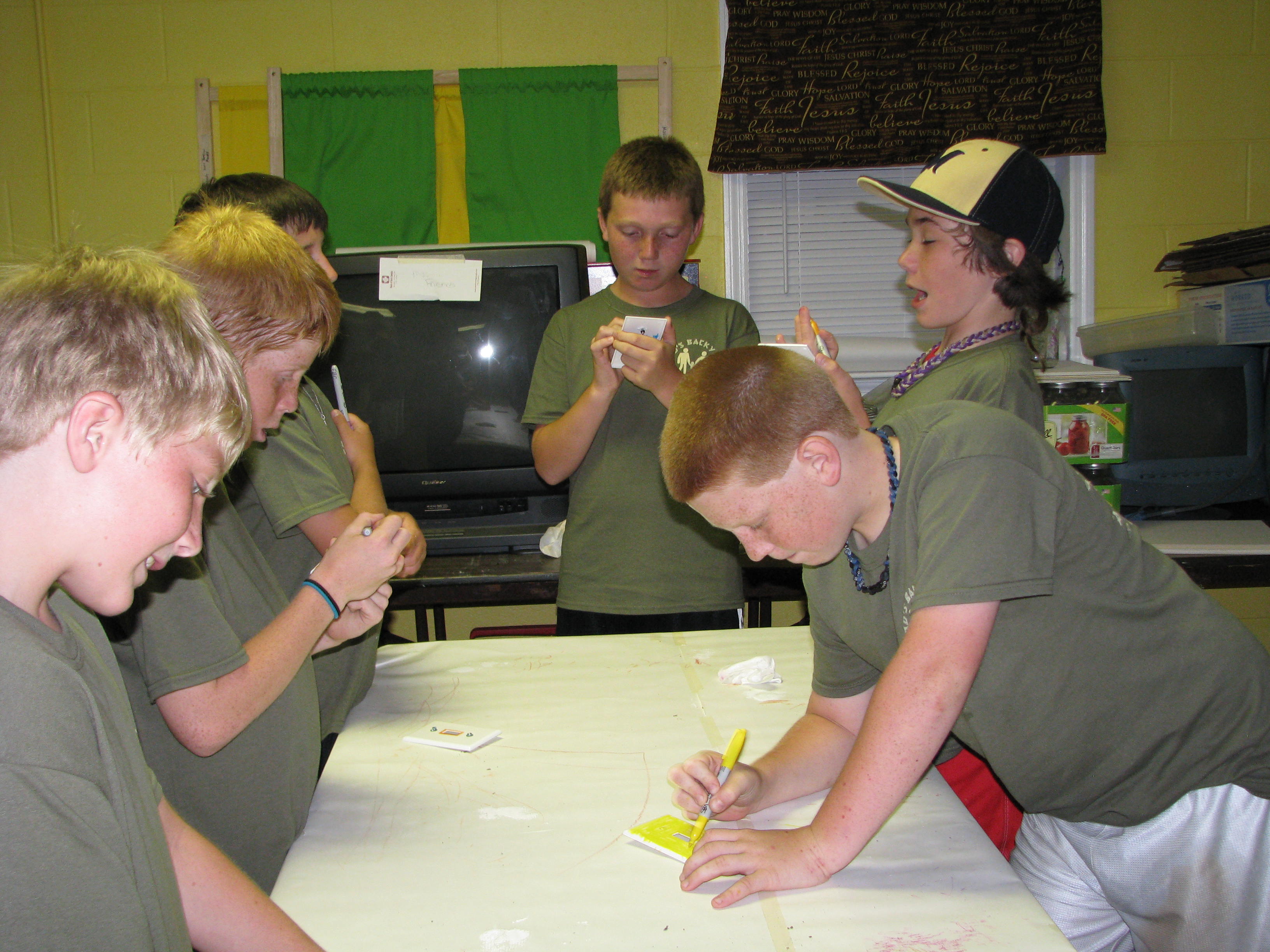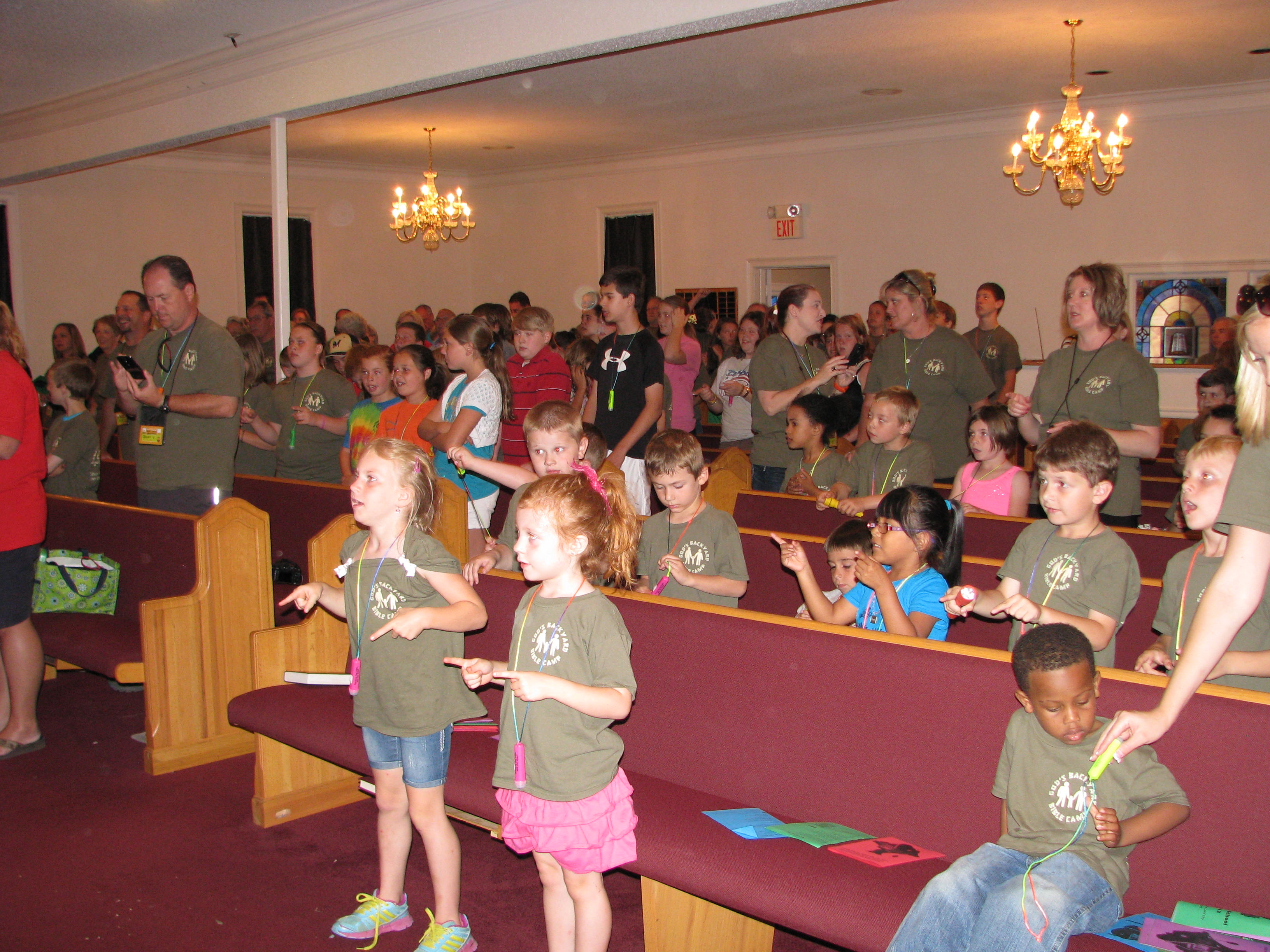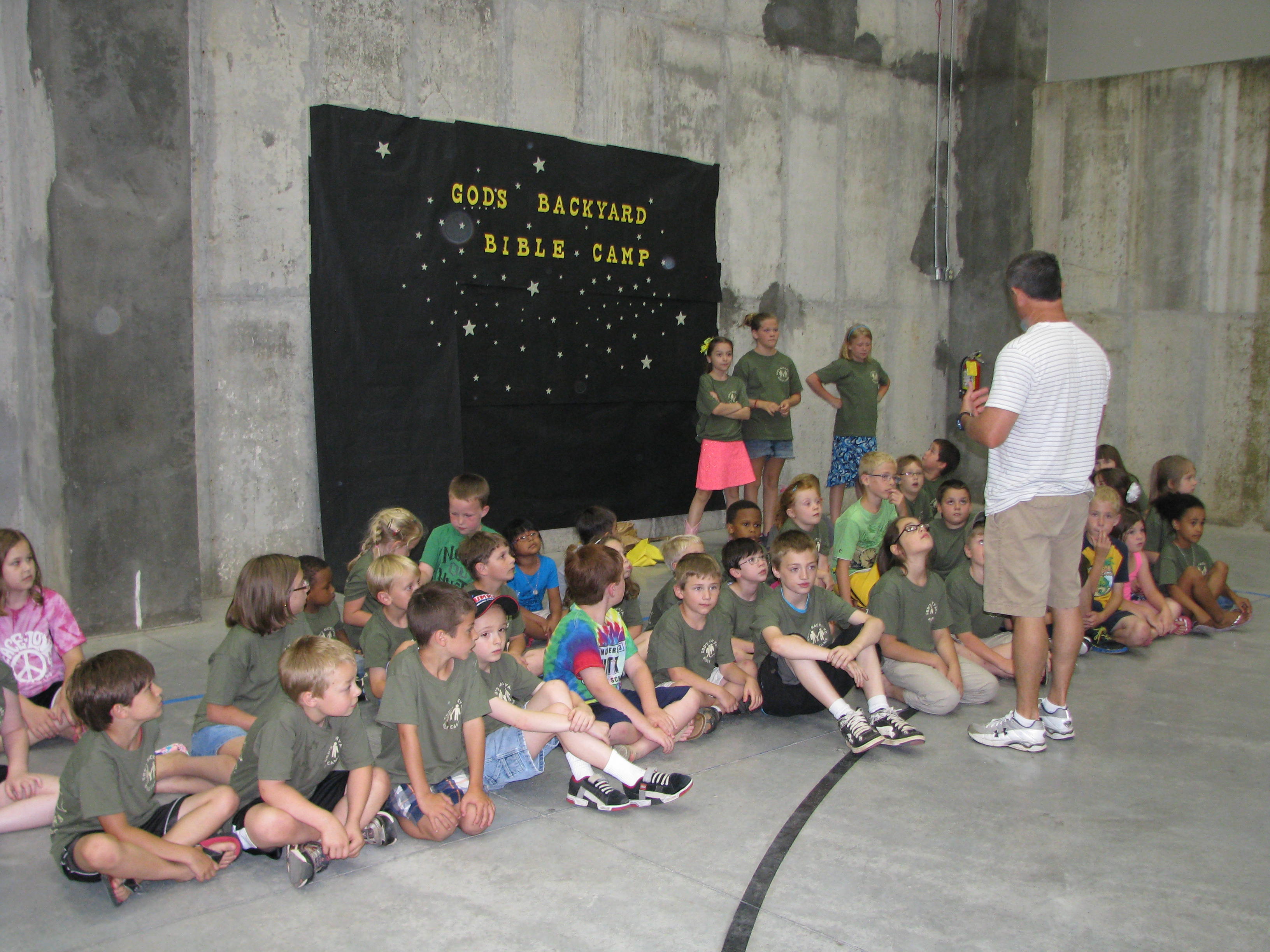 During the week of June 2 - 6, 2013, Friendship held a wonderful Vacation Bible School. "Counselor Bob", aka John Clark, and his crew presented dramas each night that went along with the lessons. We had great lessons, singing, crafts, refreshments, and activities as we learned more about Jesus. We had an enrollment of 257 persons with an average attendance of 250. The highlight of the VBS was 9 souls were saved this week. Our VBS Co-Directors were Michelle Pirkle and Bridget Wyatt.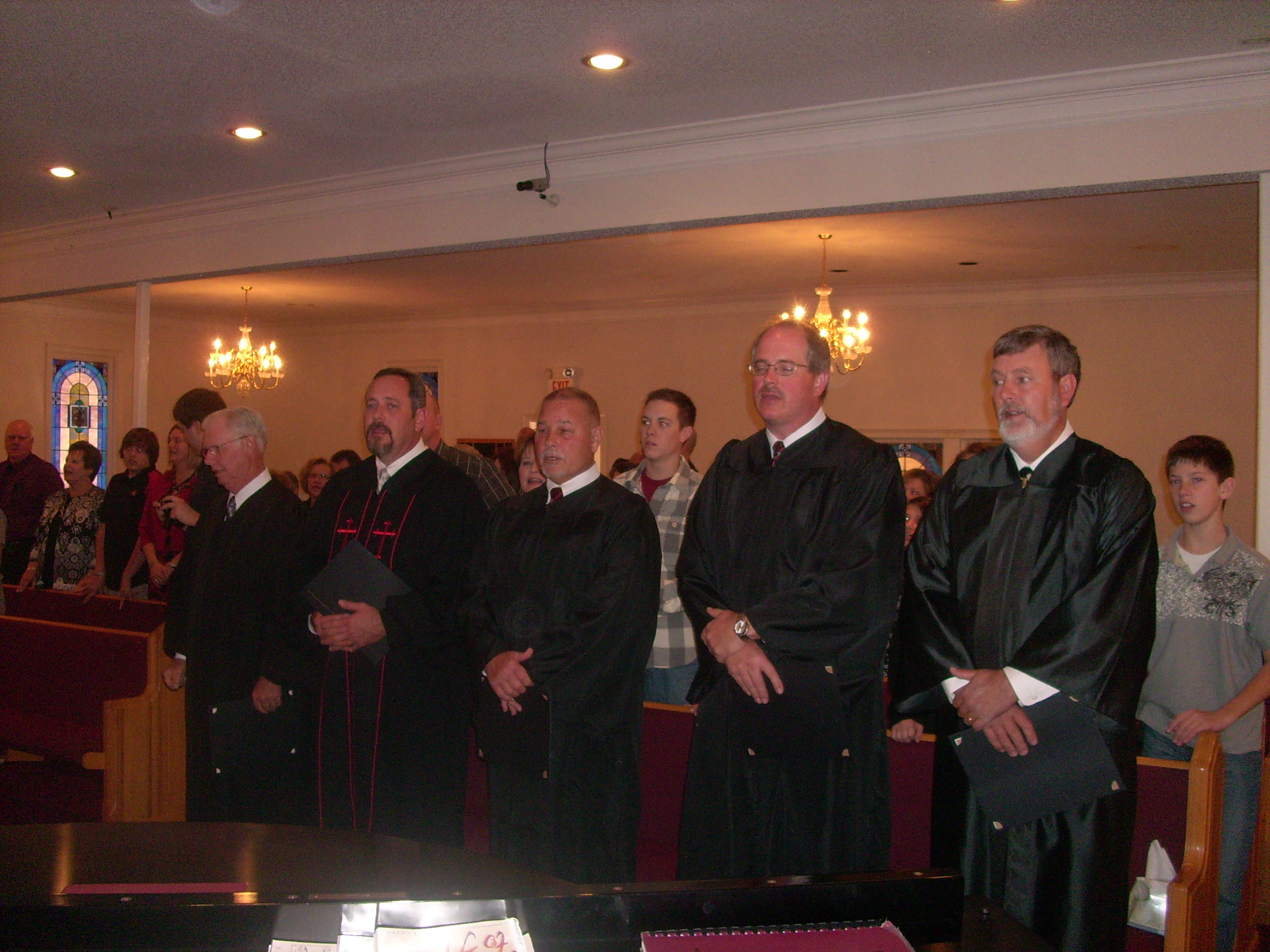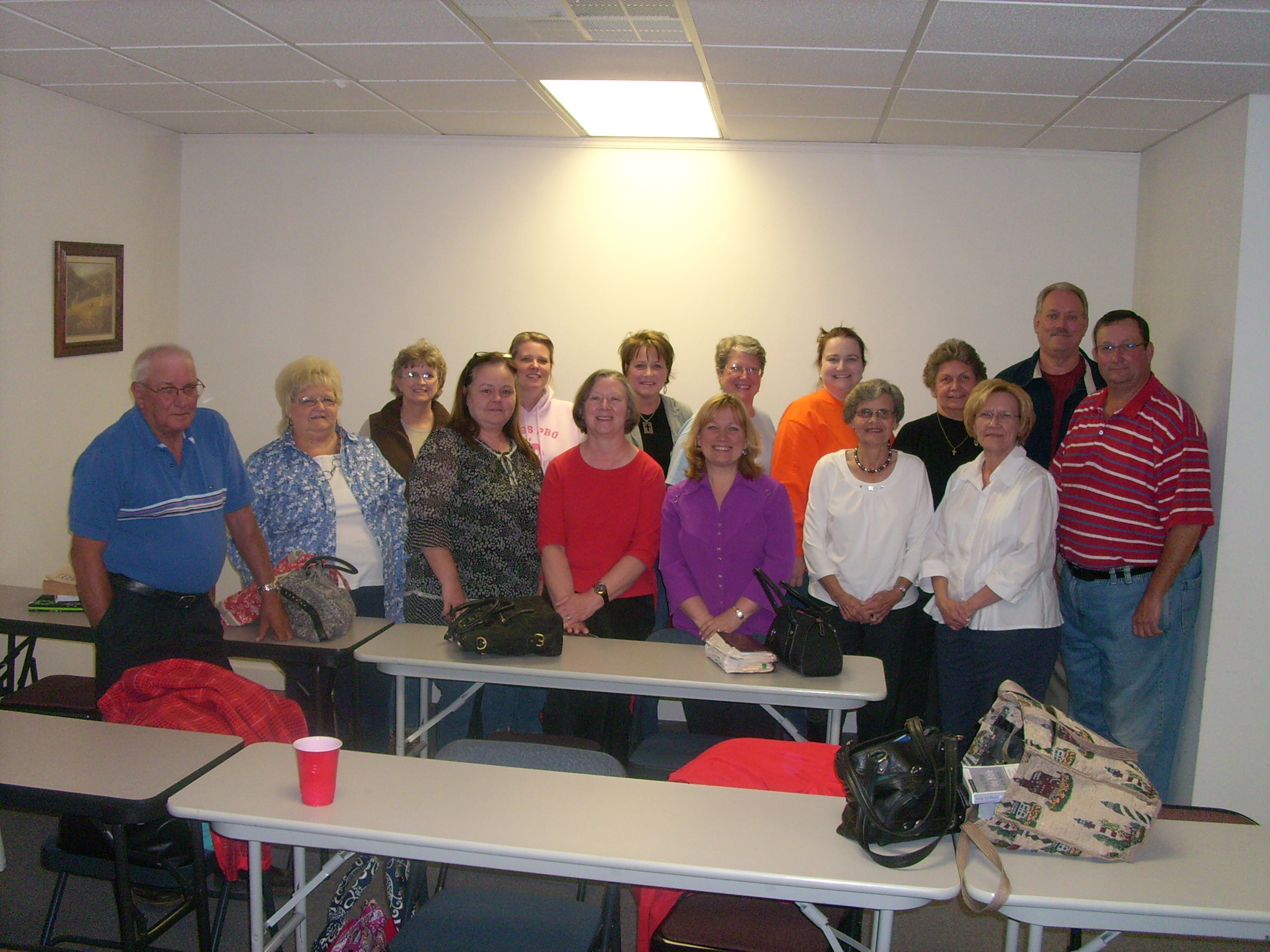 Friendship has been hosting the building for the F M Hawkins School of Biblical Studies since 1998 for Preachers. The First Graduation Ceremony for the F M Hawkins School was held at Friendship on November 13, 2011. Those graduating were Rev. Ronnie Powell, Rev. Ronnie McCormick, Rev. Paul Carder, Rev. Ricky Byrd, and Rev. David Ammons. Those speaking at the Graduation were Dr. Jimmy Orr, Mr. Phil Bettis, Rev. Reuben Smith, Rev. Eddie Martin, and Rev. Scott Gilbert.
In February 2012, a new class was started for Sunday School teachers and others interested in knowing more about the Holy Bible. Dr. Eddie Martin taught the first class. Dr. Jimmy Orr continues to teach two classes per year (fall and winter)on Tuesday evenings and Rev. Christopher Bagley teaches two classes each year on Thursday evenings. Beginning in 2015, these classes became part of New Orleans Theology School so you can now receive college credits if you choose to do so at a cost of $100 per class. These are very interesting classes for all who want to go deeper into Bible Study. There are students from many churches in these classes.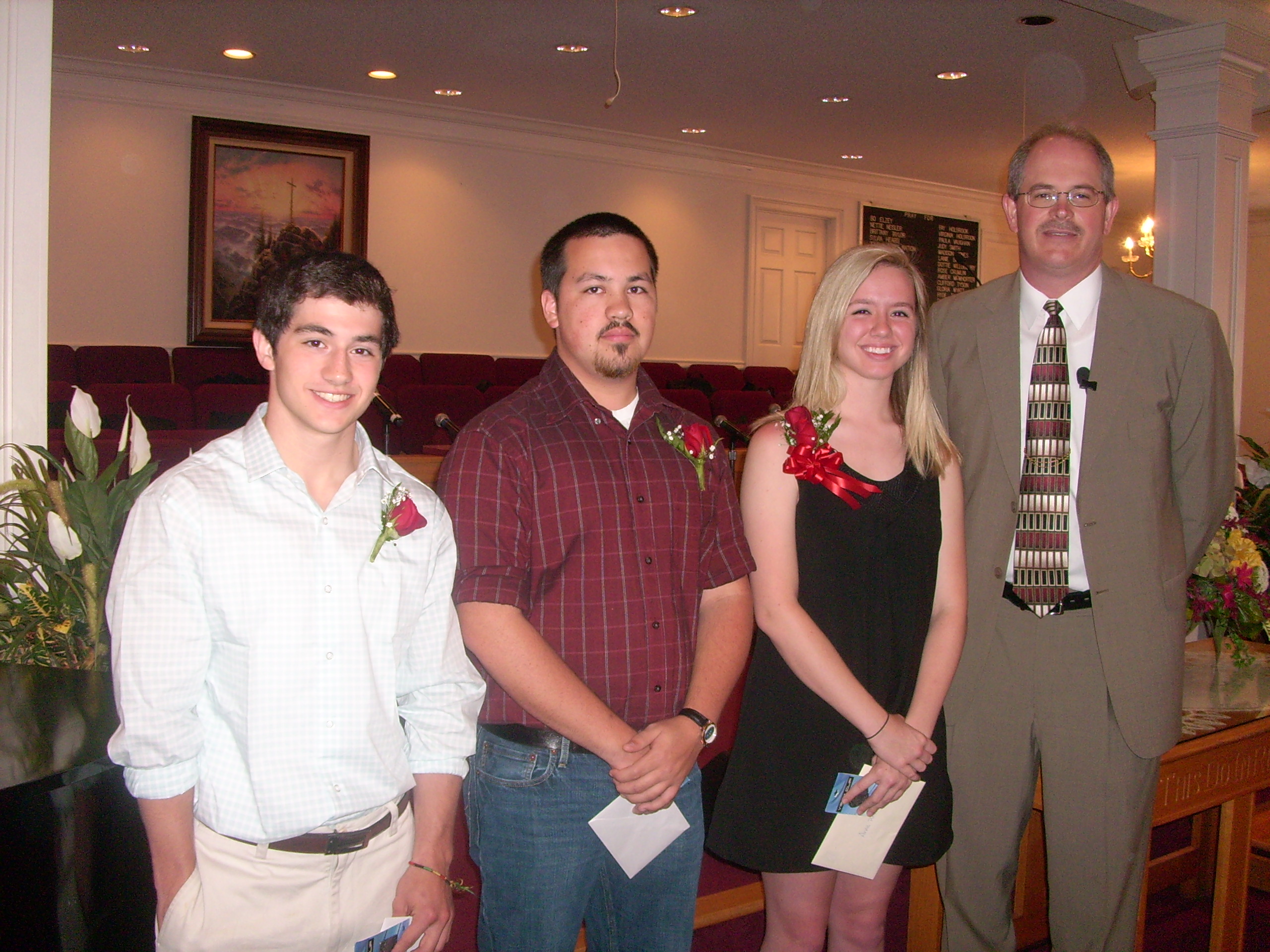 In May 2012, we recognized the new Graduates of 2011-2012. This year all our graduates were from high school: Cody, Jovi, and Anna.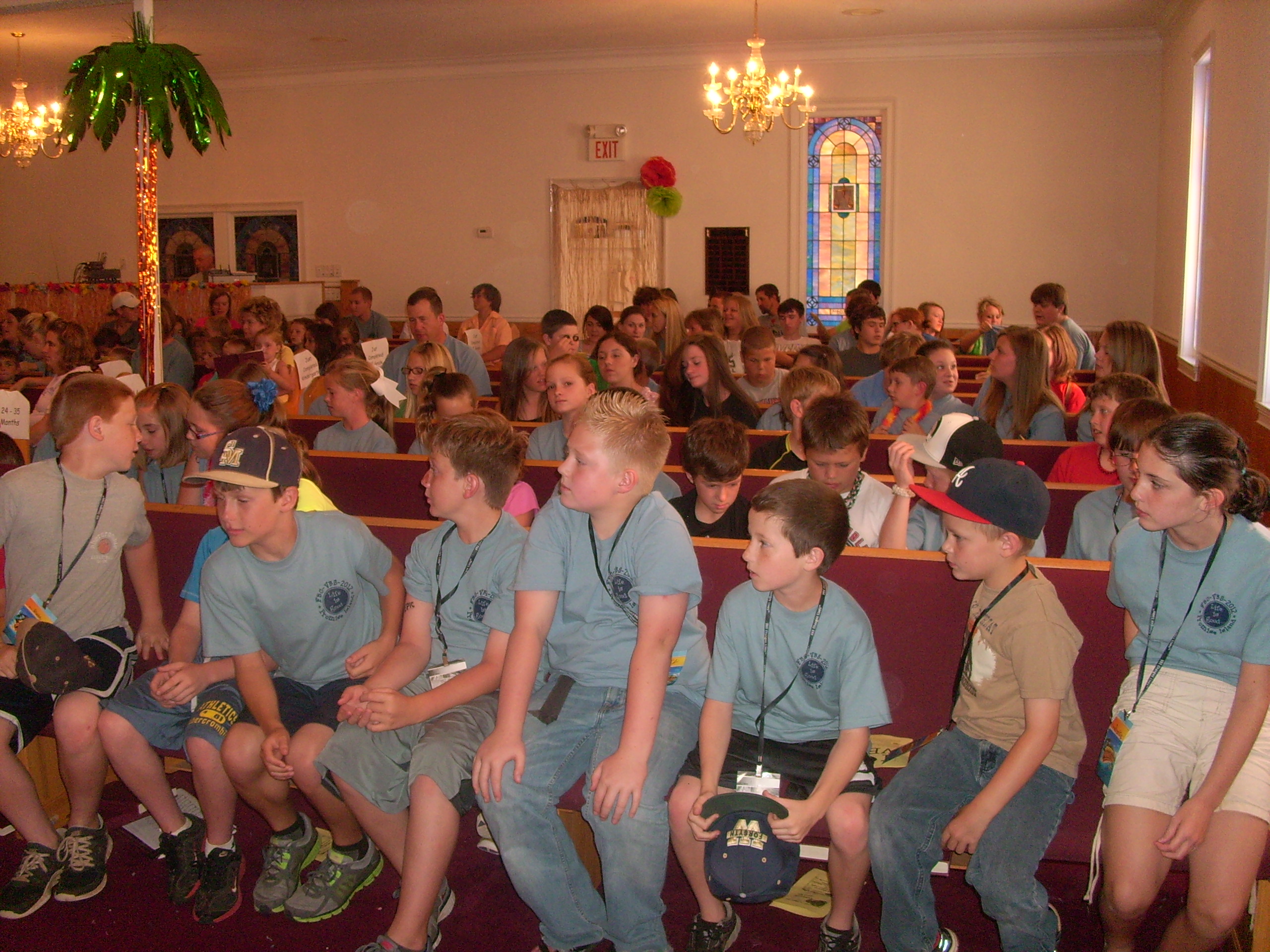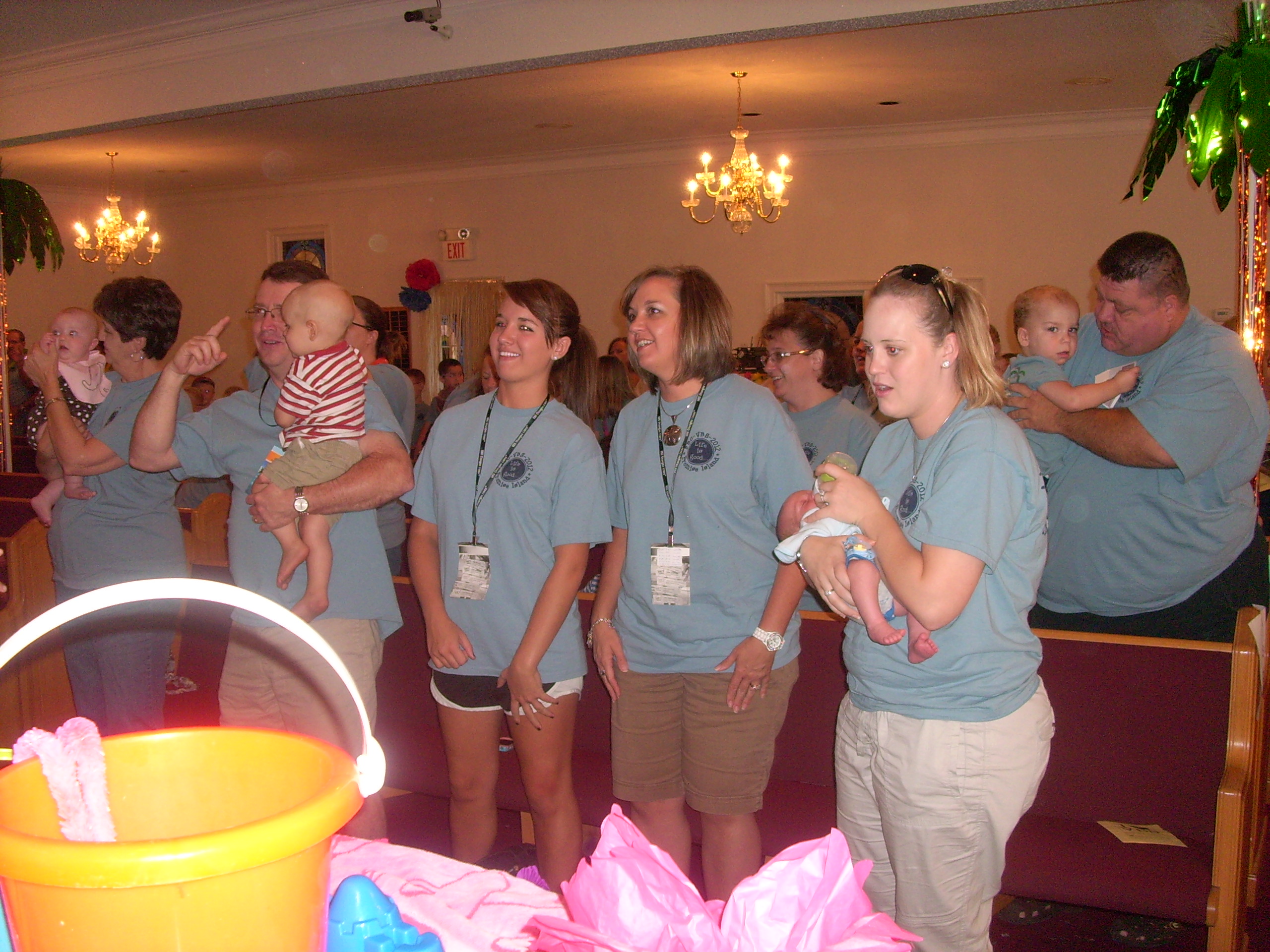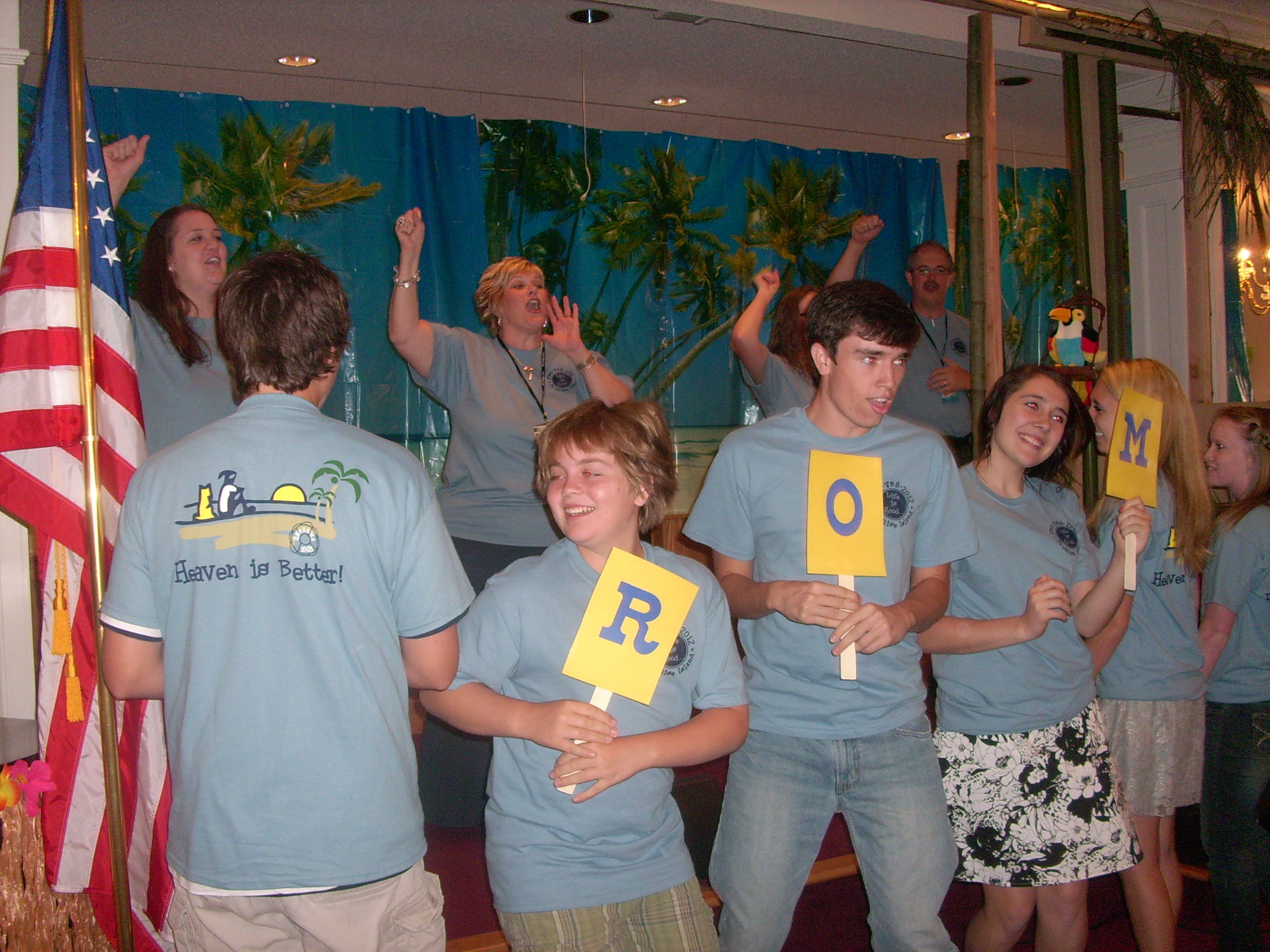 In June 2012, Vacation Bible School was held at Friendship. The Theme was Adventures On Promise Island. There were as many as 271 attending on Monday evening. Everyone had so much fun as they learned about Daniel, Jesus calling Lazarus to come forth from the grave, Jesus healing the paralytic man, and Jesus dying for our sins so we could be saved. The highlight of VBS was on Thursday evening when 8 precious souls accepted Jesus as their Savior. Michelle Pirkle and Bridget Wyatt were 2012 VBS Co-Directors.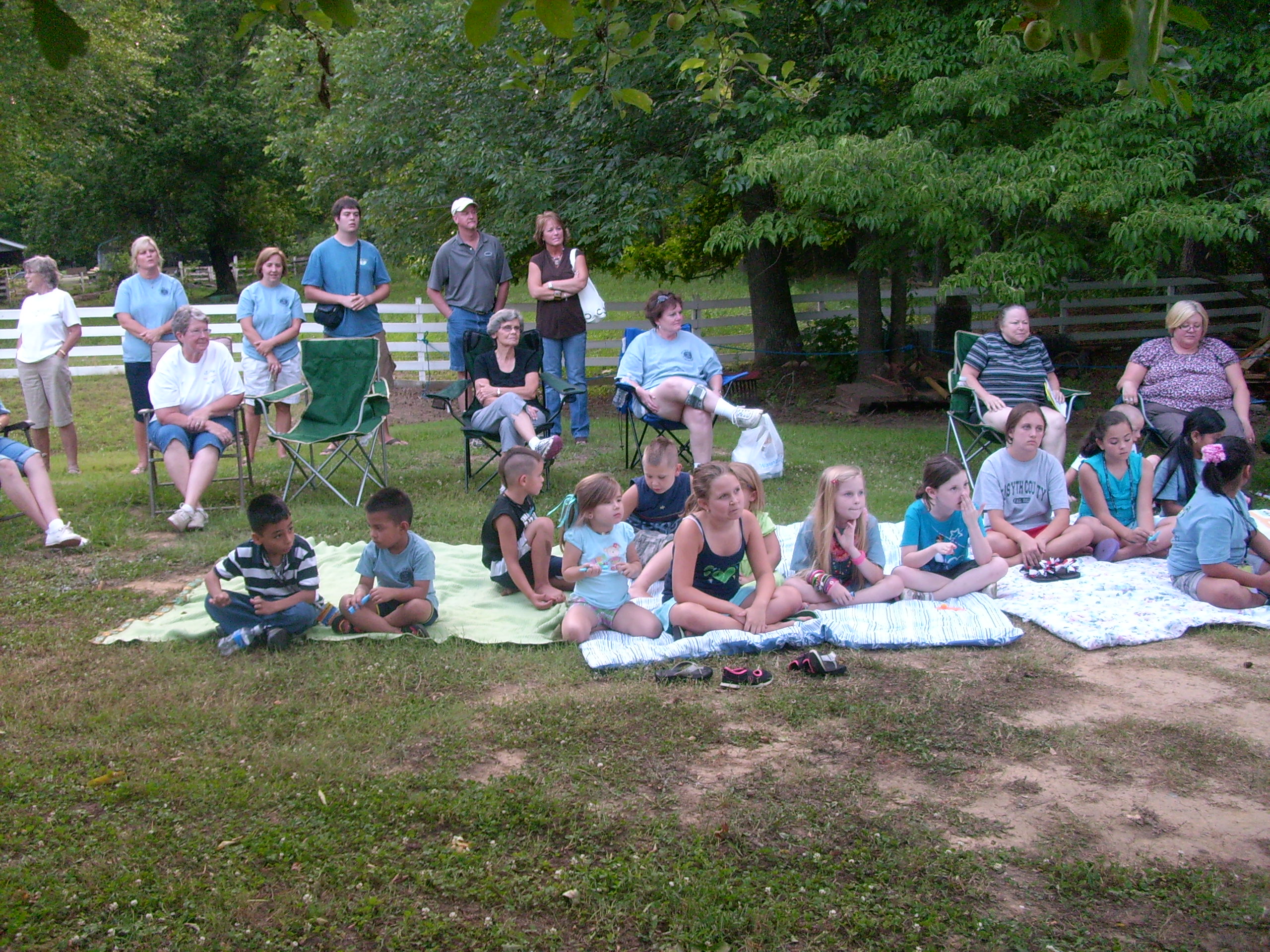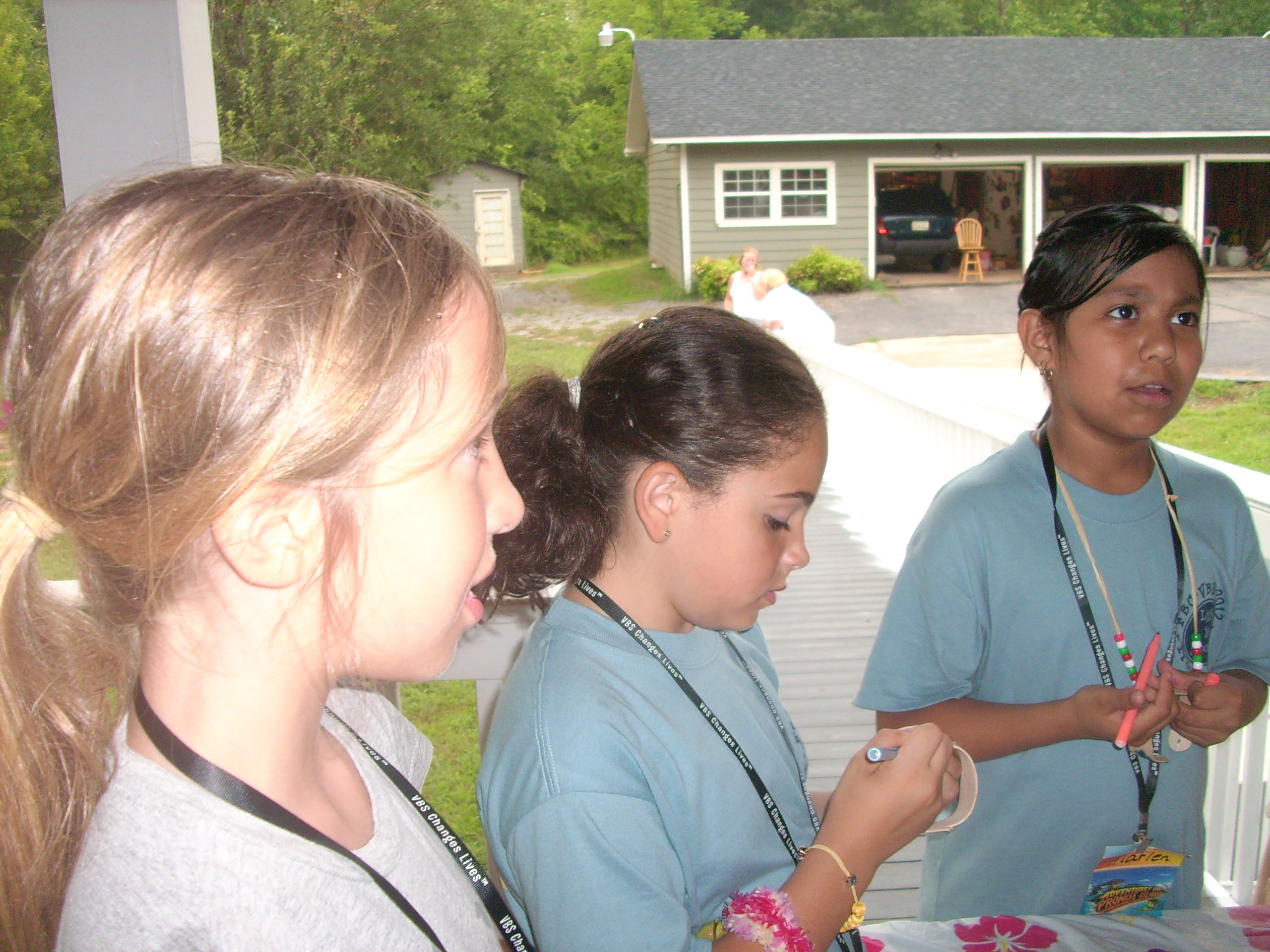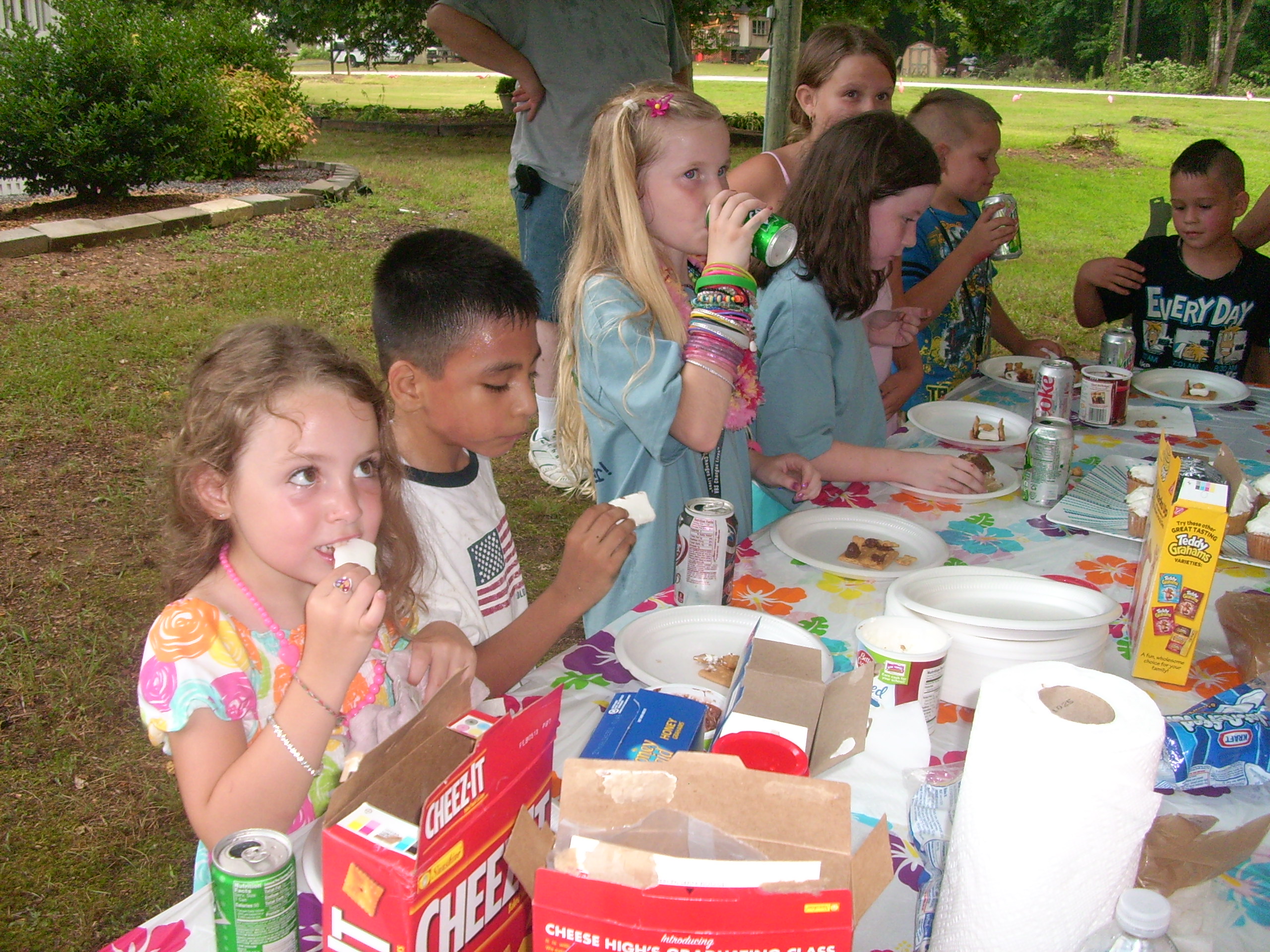 Also, in June 2012, the Tuesday Evening Ladies Bible School Class led by Deborah Ingram hosted a Backyard Bible School in the Mountain Valley Community at the Shipley Home. We had such a wonderful time. The church really supported the school by helping out with the Bible study, crafts, refreshments, music, and activities. We are so excited to have new people visiting our church from this community visitation and then Backyard Bible School. Praise God again for such a wonderful blessing.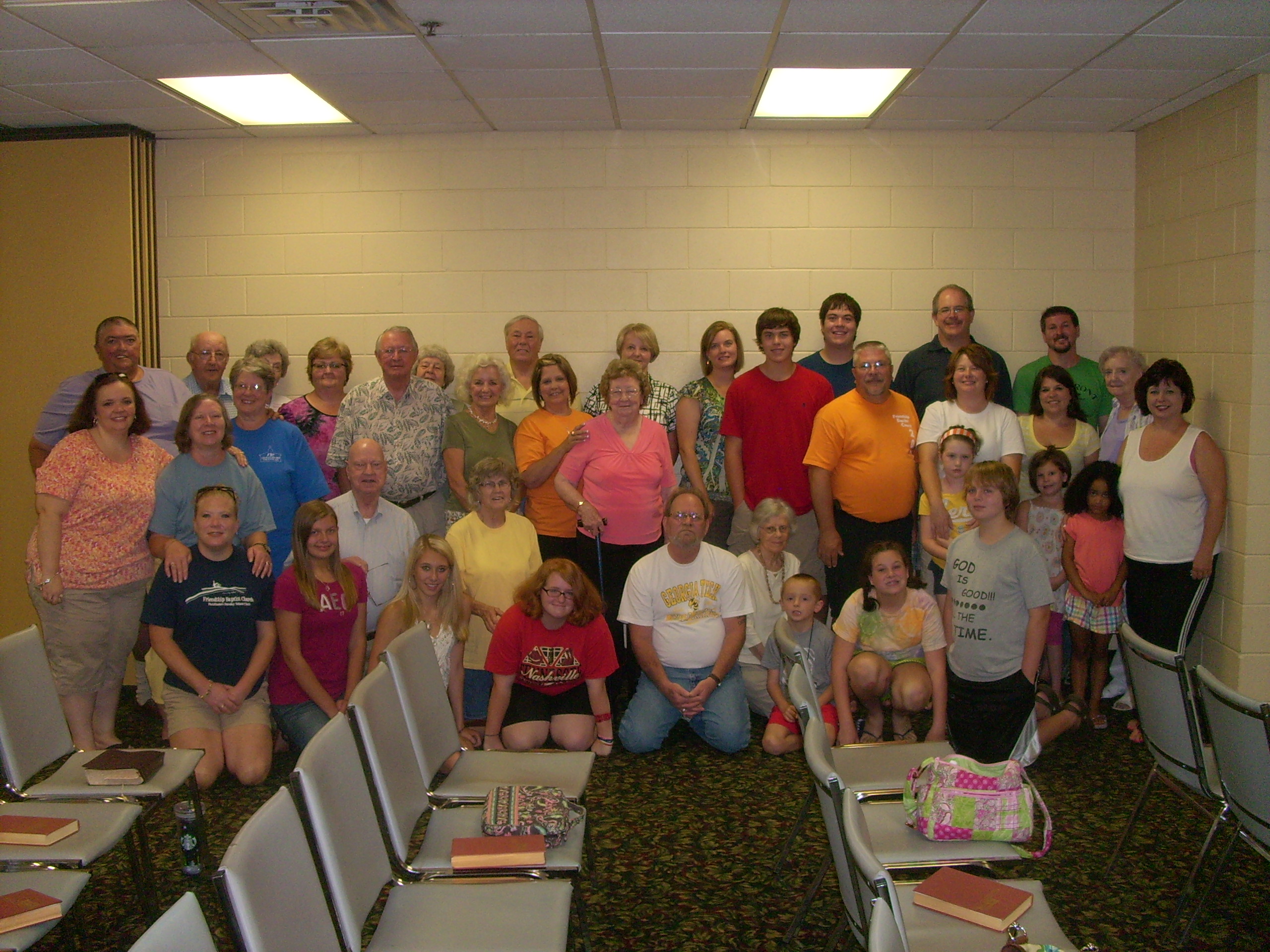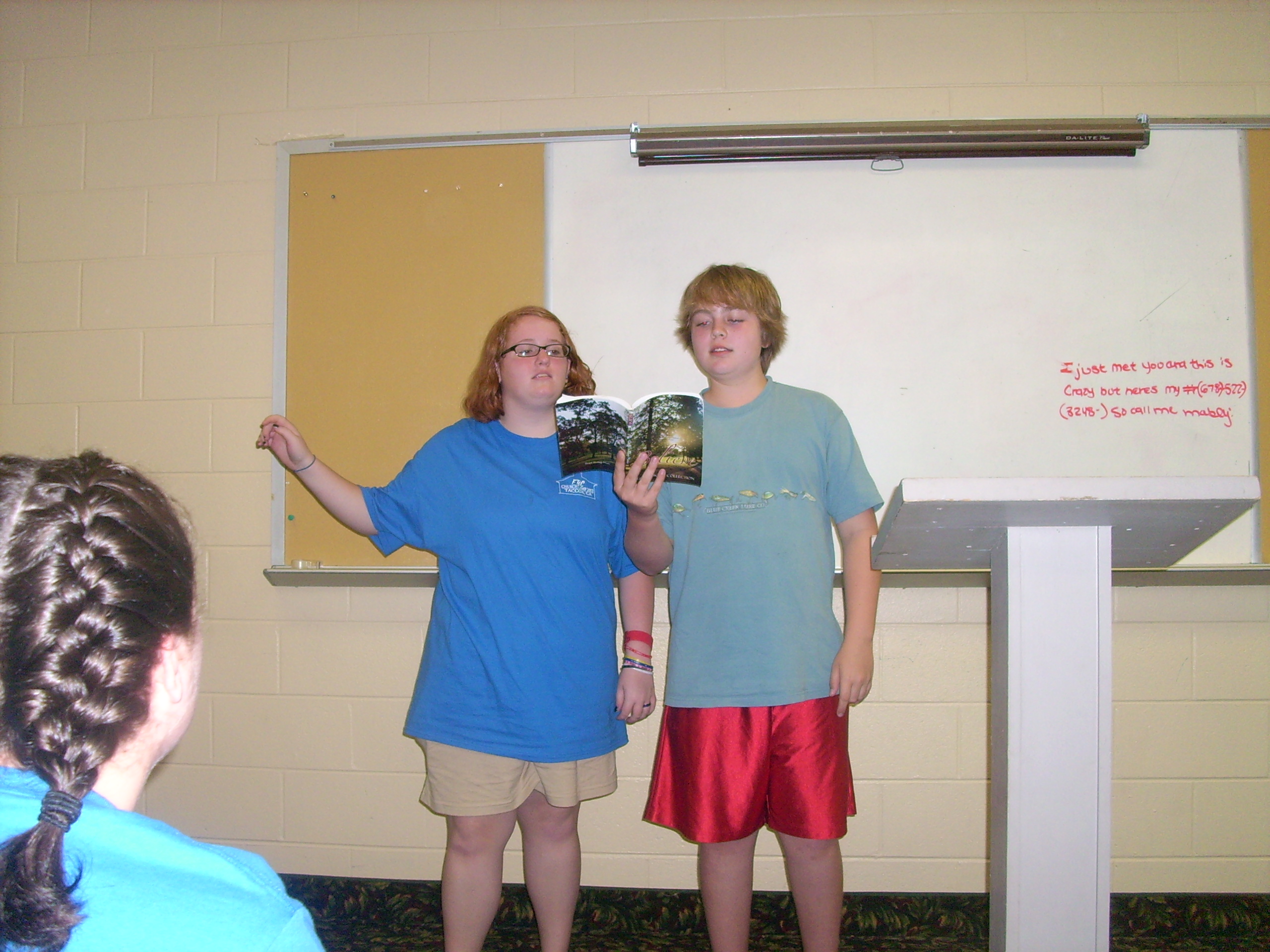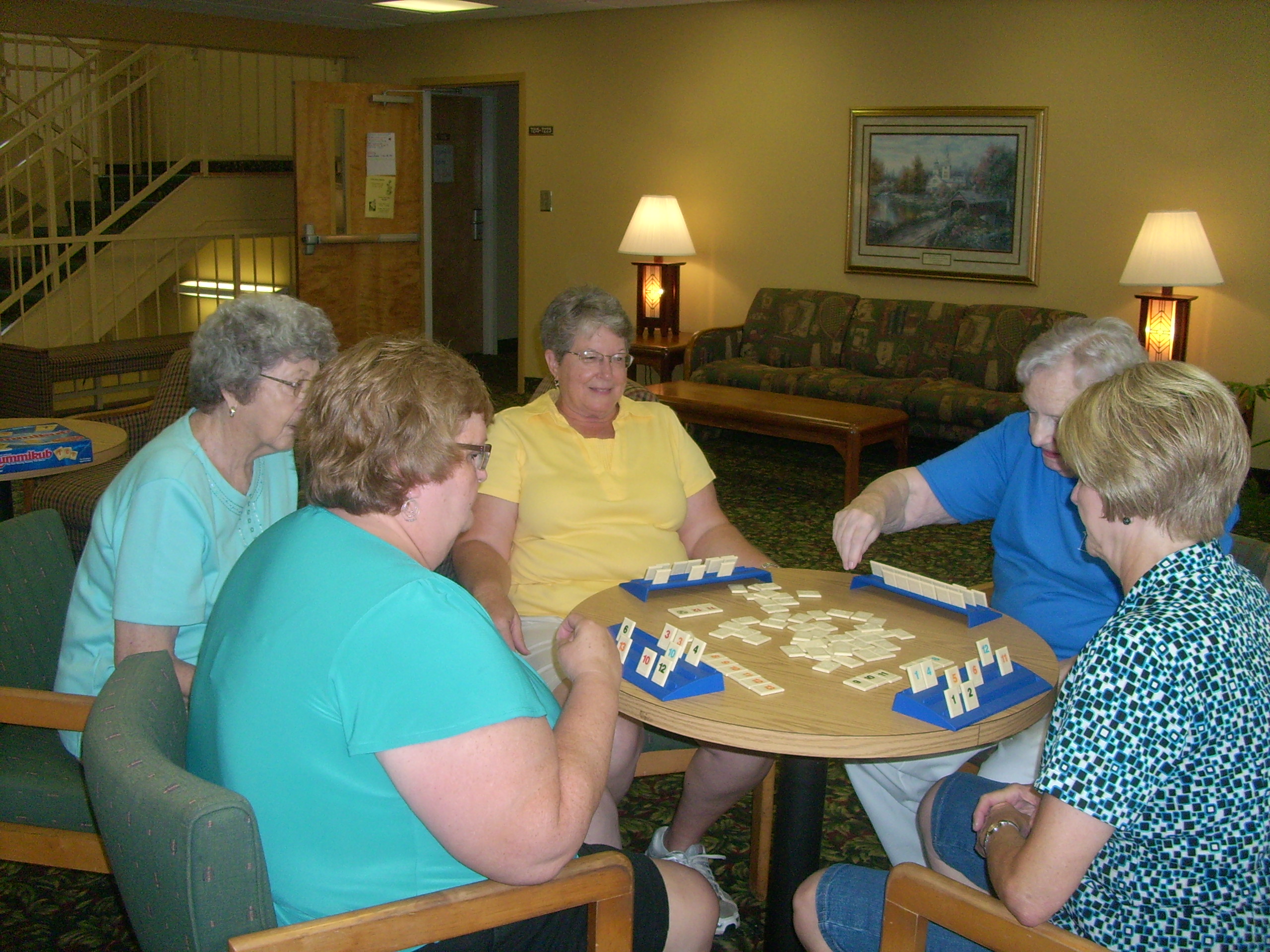 Church Camp was held this year on June 29- July 1, 2012 at the Georgia Baptist Assembly in Toccoa, Georgia. Many thanks to Gretta for working so hard to plan such a wonderful camp. We all had a wonderful time in spite of the 106 degrees record breaking temperature. We had a wonderful devotion given by our pastor, Rev. Ricky Byrd, and Rev. Rudy Tribble, Jr. conducted our Sunday morning Worship Service. Some of the youth led the singing and played the piano as they had just finished up their 2 week Singing School at North Georgia School of Gospel Music in Cleveland, Georgia. We enjoyed playing games inside and outside during field time, playing in Lake Louise, riding down the water slide and canoeing, eating a lot, walking over the grounds, and just talking and laughing with one another. What great fellowship!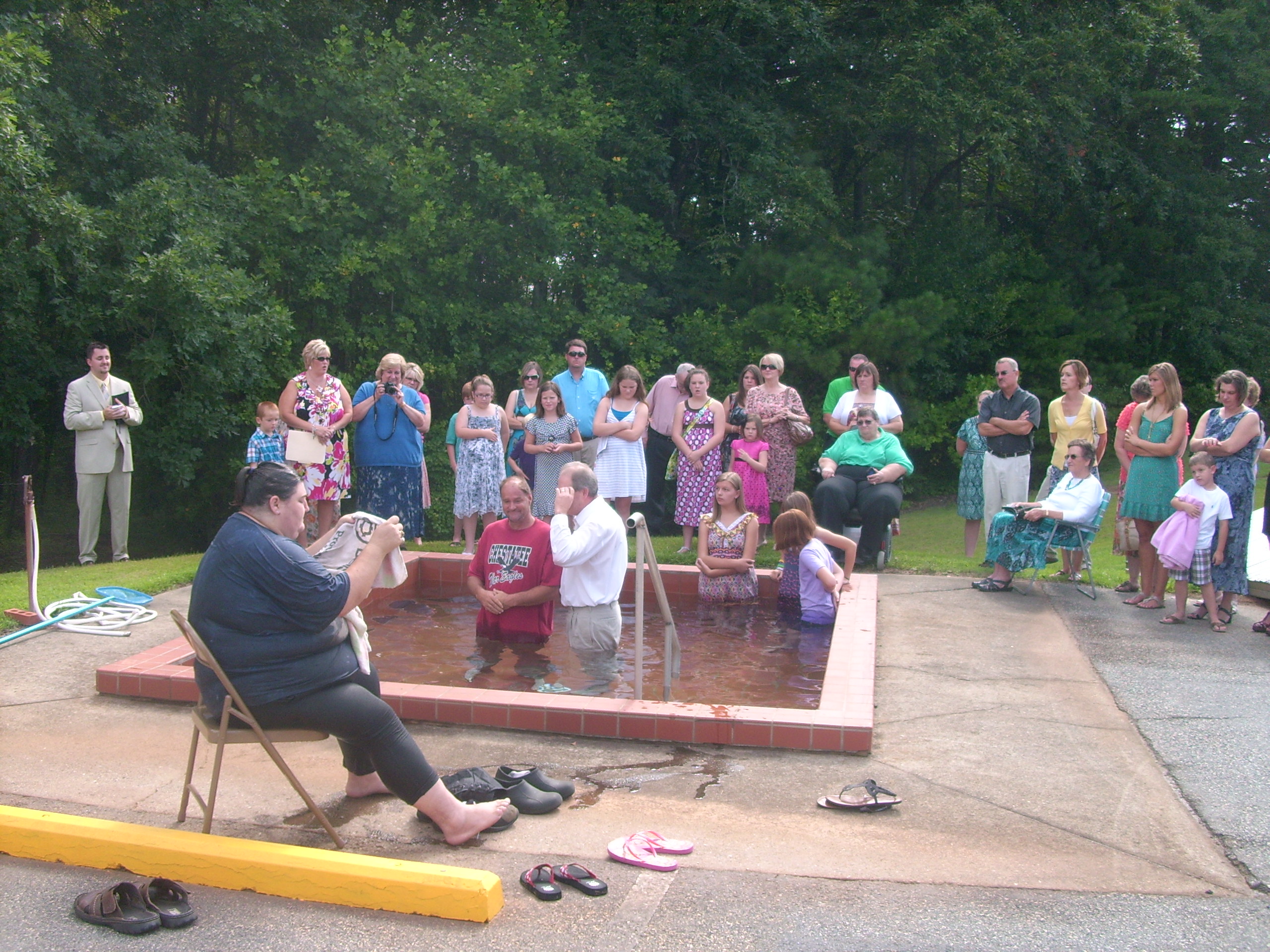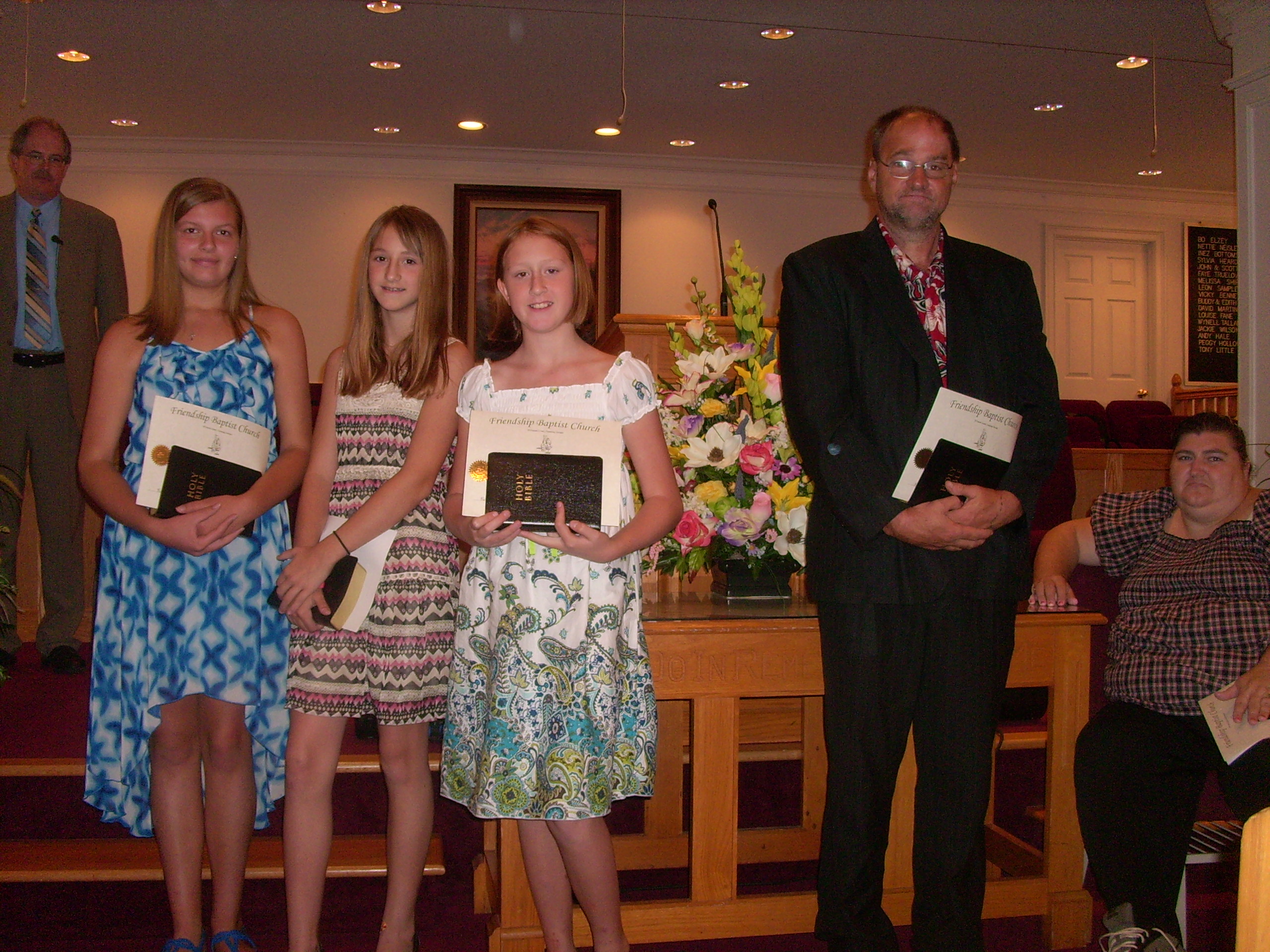 Friendship's July Baptizing was held on July 15, 2012. Christine, Randy, Morgan, Jordyn, and Emily were baptized.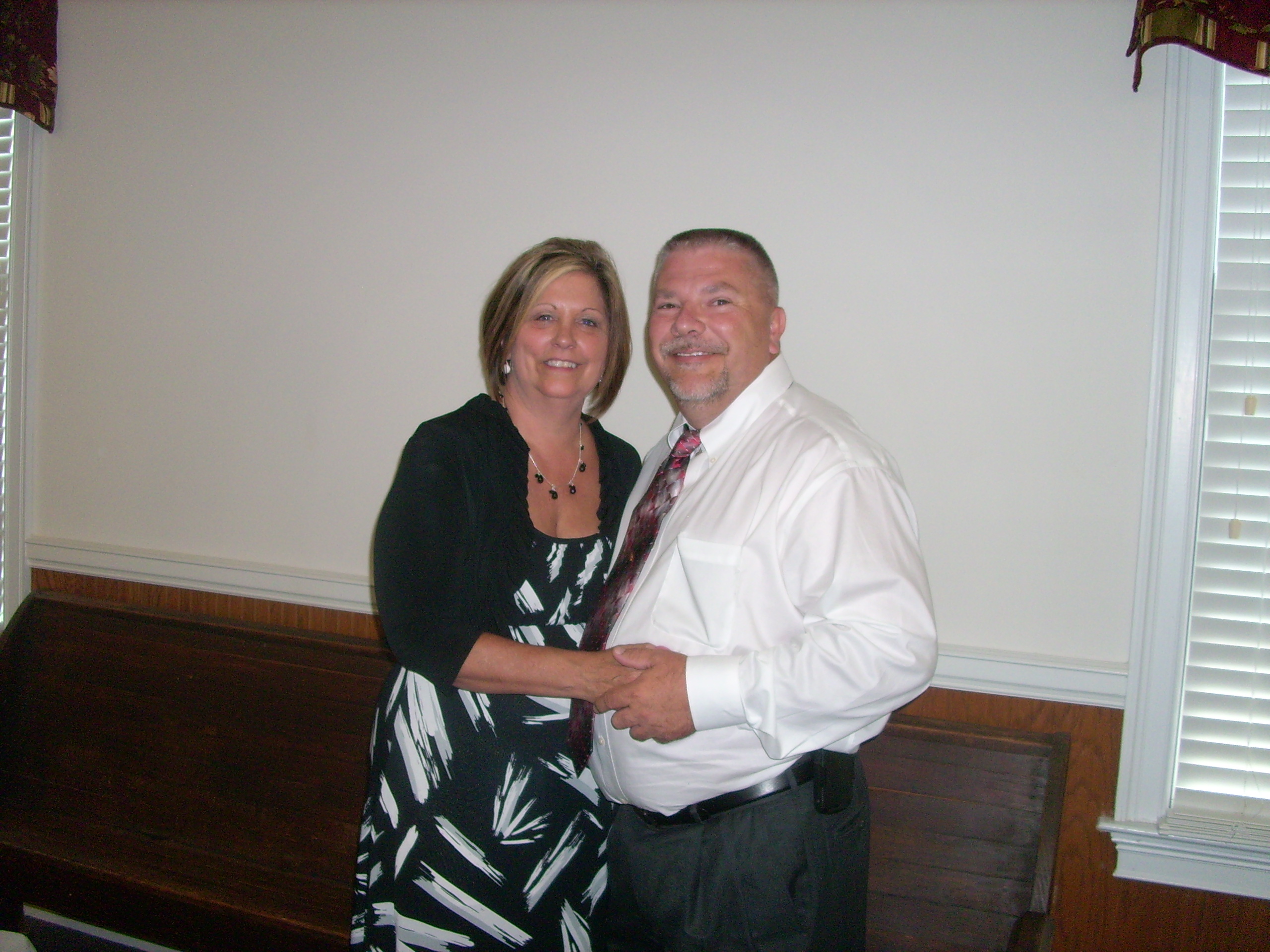 On Sunday, July 29, 2012, Rev. Rudy Tribble was ordained at Friendship Baptist Church as he had been elected as Pastor of Corinth Baptist Church in Suches, Georgia. The Adult Choir and Liberty sang several songs while the Presbytery met. Rev. Ricky Byrd was chosen as Moderator. Phil Bettis was Clerk and Kenneth Ingram was Assistant Clerk. Rev. Rudy Tribble was asked to preach. He read from Romans 1: 7-17. He told about his love for Corinth even at first site. He is ready to proclaim the Gospel to all (Corinth, the lost, the saved). He also read Hebrews 11:1 about faith. Corey Fields was chosen by Rudy to present Rudy to the Presbytery. Corey told his love for his father-in-law since he was a little boy and how he loved Rudy and respected him. Rev. Don Westray was asked to question Rudy about his experience of grace and his calling to preach. Rudy told about the night that he was saved at Friendship when he was 8 years old. On Wednesday evening of Revival in July 1989, Rev.Bud Sutton had preached. Then Rev. David Bagley prayed and Rudy just kept hearing the words, "Preaching, preaching". The Lord had told Rudy to preach but he had said "no". He then went and talked to Rev. William Worley at his house and he was waiting for Rudy to come. Rudy still wanted to know in black and white. He was led to read Isaiah 6:1-8. The Lord had said, "Who will I send" Isaiah said, "Here I am, send me". He went next to tell his mother who said that when Rudy was born his Daddy, Rudolph Tribble, Sr., had held him up and said that this son was going to be a preacher. (Rudy's Daddy passed away from cancer when Rudy was only 4 years old.) Rev. Westray then asked Rudy about each of the Articles of Faith and then made a move to continue with the Presbytery. Rev. Gary Martin then led the Ordination Prayer and the deacons of Corinth were asked to come kneel with Rudy during the prayer. Next the ordained ministers and deacons performed the "Laying of hands" on Rudy and the licensed ministers were invited to come shake hands with Rudy. Rev. Reuben Smith preached the sermon to charge Rudy. He spoke about the different ways that John the Baptist was proclaimed in the Four Gospels. Even though John was strange looking and ate some unusual foods, the people listened to John because he had something to tell. He talked about changes in life and how the human heart rejects changes. He cautioned Rudy to not go to Corinth and start changing things that don't need changing. He may suggest changes in some things that he thinks might be better with change. Then, Rev. Smith quoted Isaiah 40:31. Rev. Ricky Byrd then presented Rudy with a New Red Letter Study Bible and a journal to write notes in from Friendship. Next, Rev. Ronnie McCormick, former pastor of Corinth and Friendship, charged the church. He read 1 Timothy 5:17. He said that pastors sometimes get "burned out". Being a pastor is a tough job and conflicts do happen. He told a comical story between a pastor and the worship leader of a church (will write in The Messenger). What is the best thing to do for the pastor of a church? 1. Be there on Sunday morning. 2. Don't have unrealistic expectations. He is not a "superman" and cannot fix every problem. 3. Let your pastor be your pastor. 4. Love your pastor's wife. 5. Encourage your pastor. There was a move to come out of the presbytery and go back into the fellowship of the church. Kenneth Ingram said there were 17 ordained ministers and 26 ordained deacons and 11 licensed ministers present (I think). Rev. Phil Bettis read the minutes of the ordination. They were approved. The Presbytery was dissolved. The congregation was then asked to come to the fellowship hall for food and fellowship with Rudy and his family. What a great service!!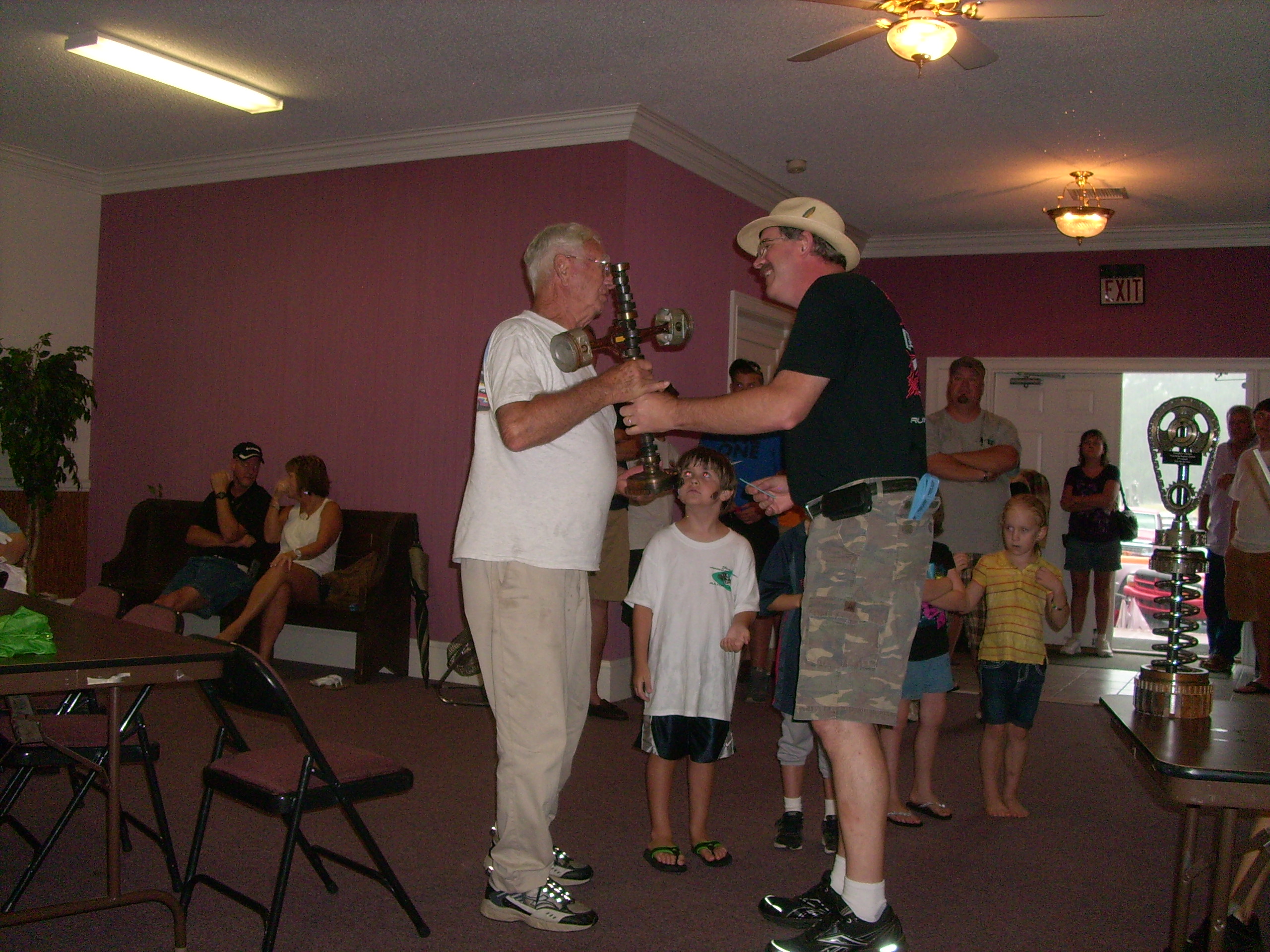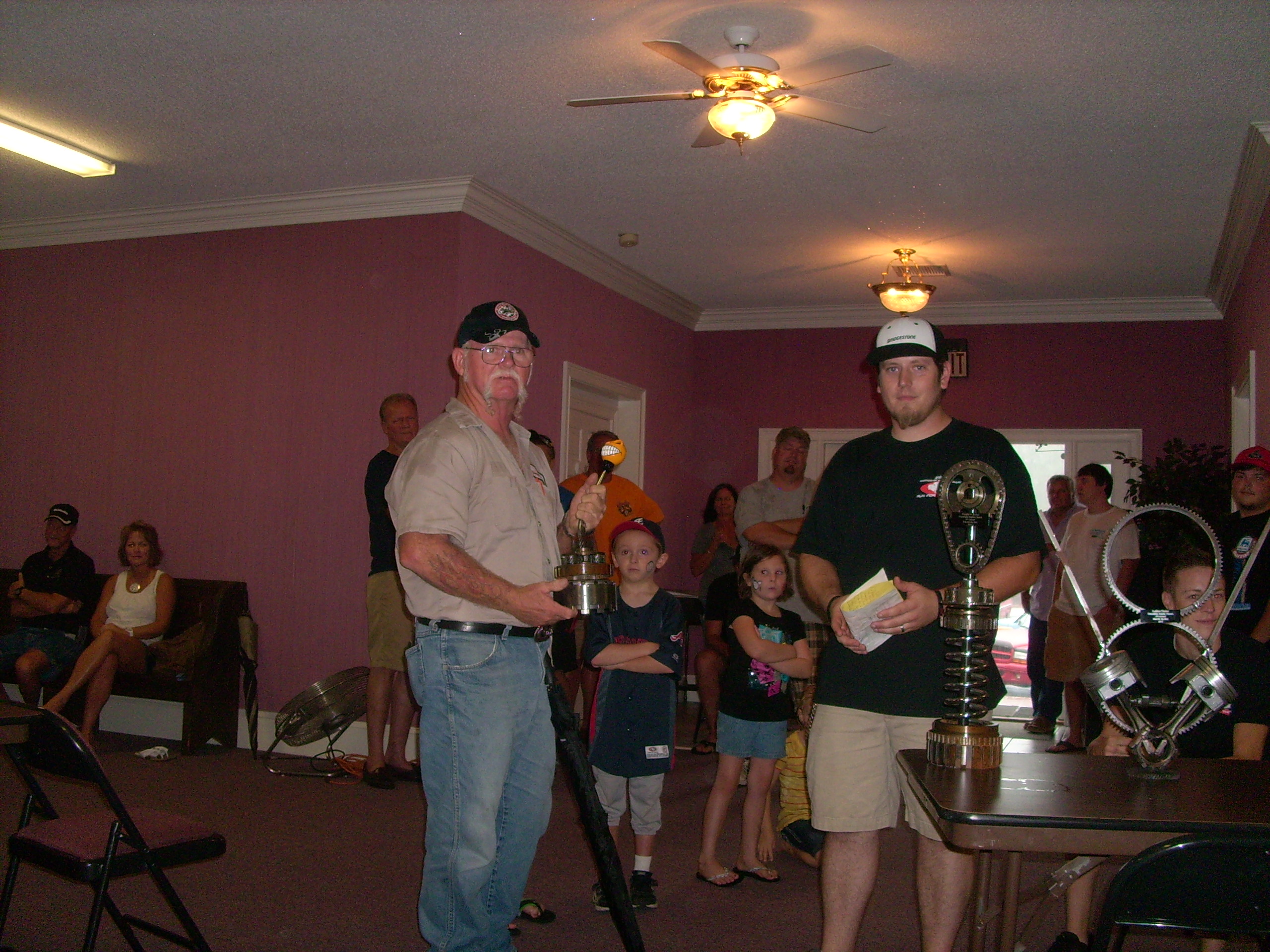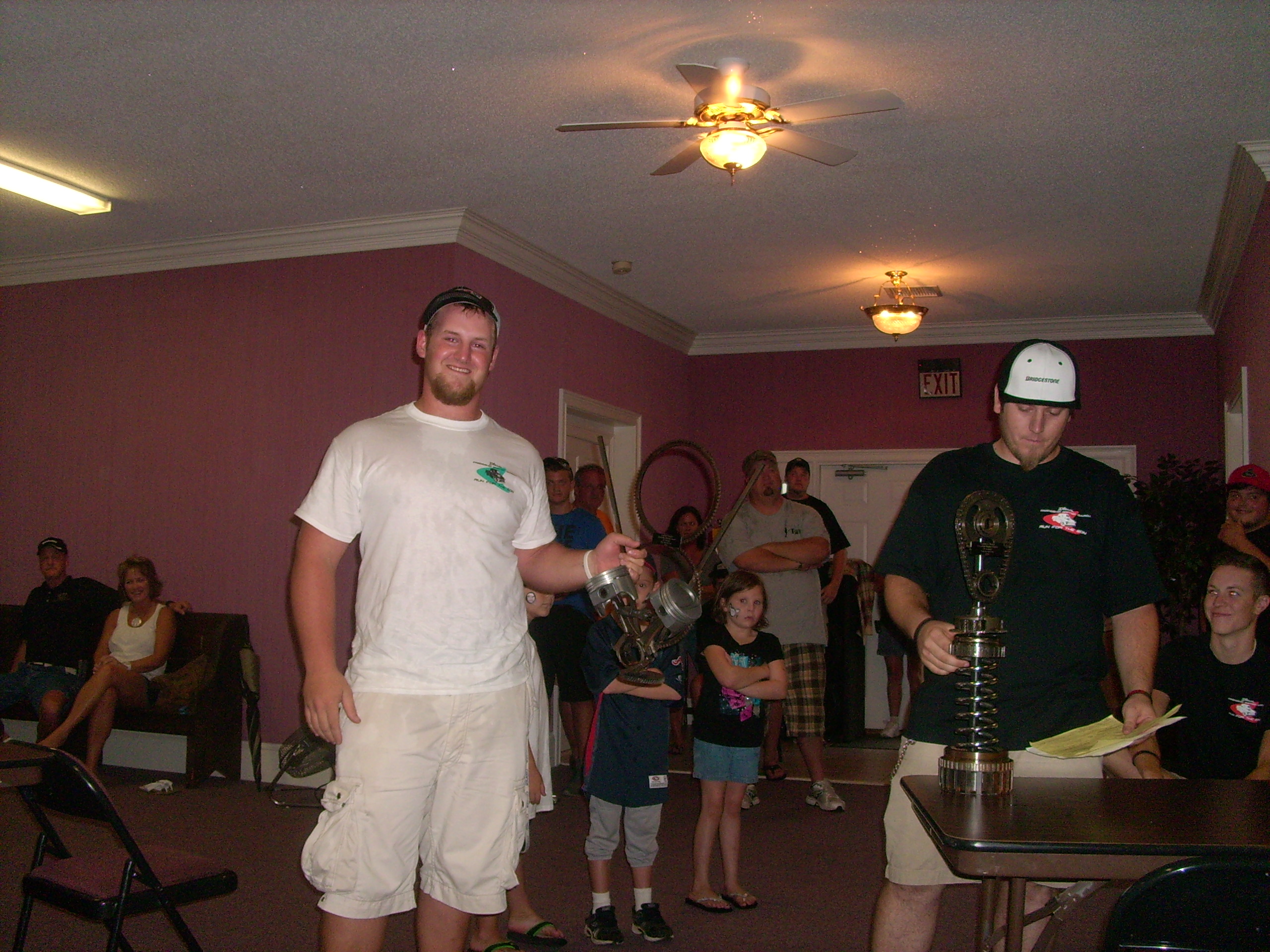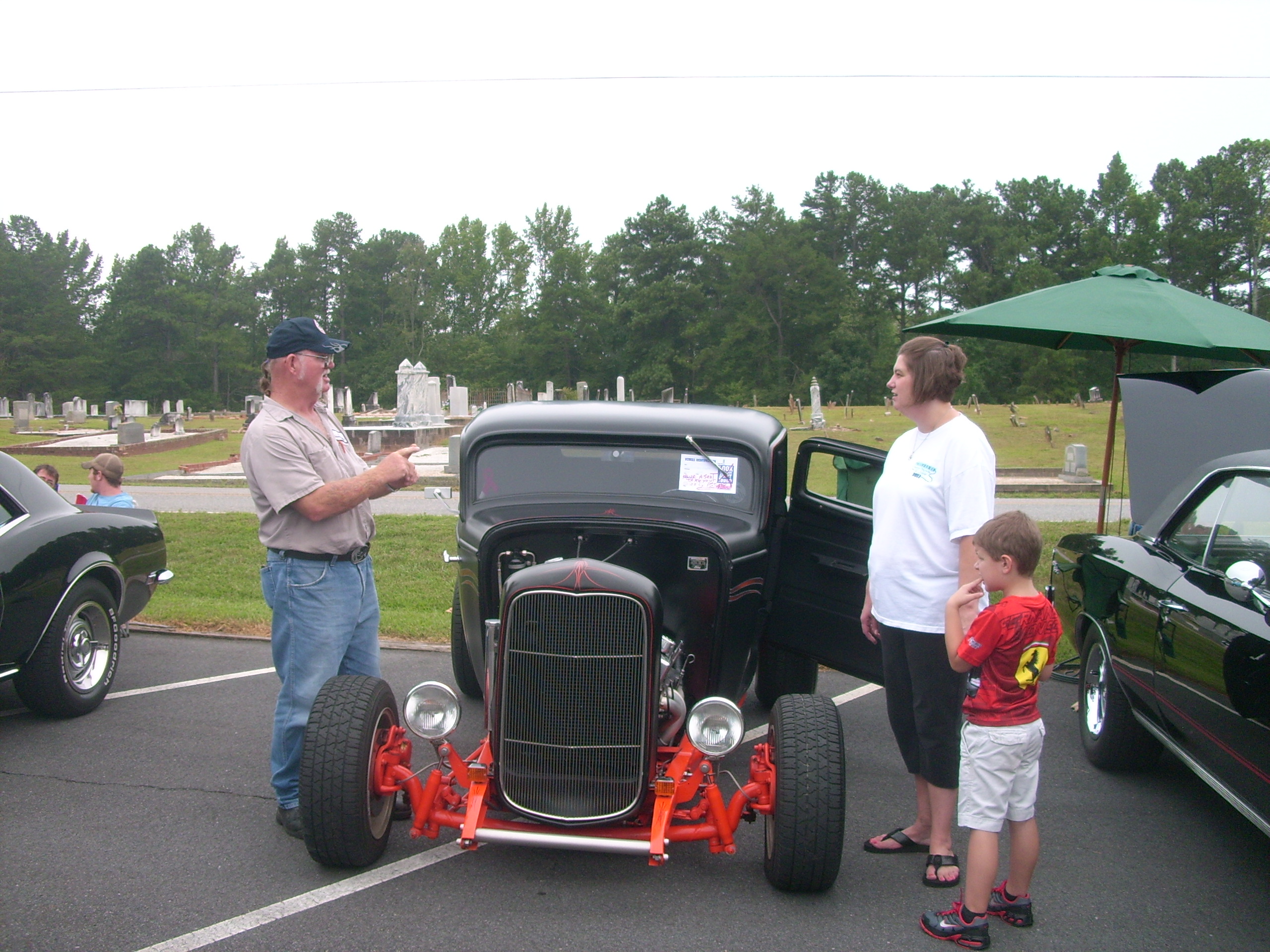 The 2nd Annual FBC Car Show was held at Friendship on August 4, 2012. There were cars, trucks, and other interesting displays all over the FBC parking lots. Corey Moss designed the car show t-shirt and also made the unique car parts trophies that were given out. Thank you, Corey, for sharing your great skills. Biscuits, hot dogs, hamburgers, homemade snacks, Mrs. Irene's delicious fried apple pies, and yummy homemade ice cream and drinks were available to keep us well fed all day. There were 6 additional bricks sold. Cookbooks, FBC mugs, church plates, raffle tickets, and Salvation bracelets were also sold. It was a very comfortable cool misty August day. God blessed us with great weather including the big rain shower that ended the car show about 1:40 p.m. We went into the Fellowship Building for the Awards Ceremony. Rev. Ricky Byrd presented the Pastor's Choice Award (a cross) to Mr. Homer Brown. Gary Archer, Jr., presented the other awards. Mr. Grizzle received the Kid's Choice Award for his 1932 Ford that he allowed us kids to sit in for picture taking. The Women's Choice Award went to our own Trevor Evans. The People's Choice Award went to our own Gary Bagley. $3853 was collected and turned in to treasurer on Saturday and more money was coming in on Sunday as people bought the left over T-shirts. This does not include the Bricks sold and some 150th Church Anniversary plates sold. Friendship thanks everyone for their help in making this a very successful fundraiser.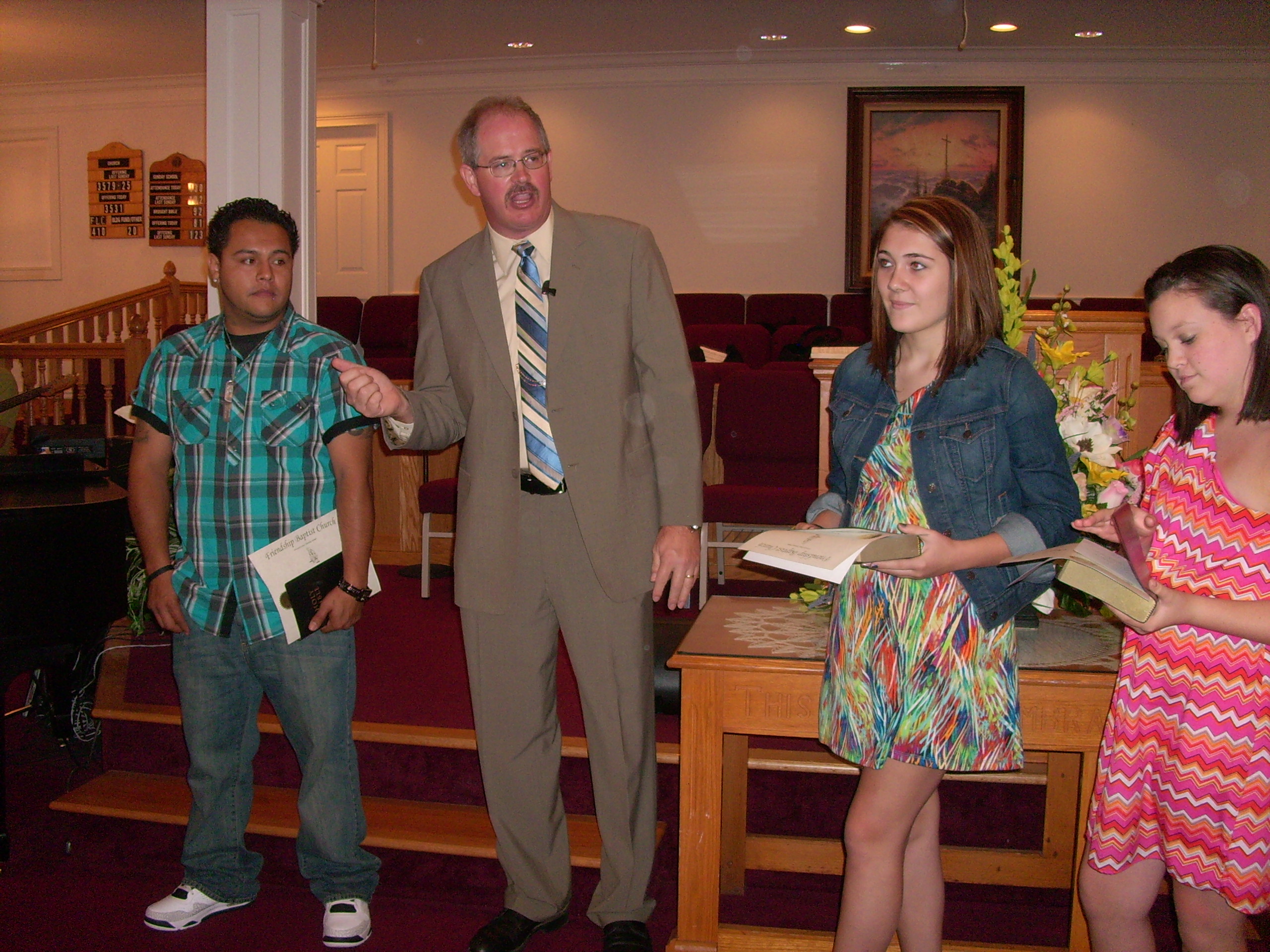 On Sunday morning, August 19, 2012, Friendship held its third baptizing for the year. Rev. Rudy Tribble baptized his granddaughter who was the first person that he has baptized his preacher ordination. After baptizing, Sunday School Promotion Day followed. A picture of some of the children who were promoted are seen with their teachers on the Sunday School link. A great Worship Service sermon finished our worship services for the day. The WMU sponsored Taco Luncheon after church services raised $600 for the Family Life Center.
The Fourth Annual Singing Under the Stars was held on September 8, 2012. We were so happy to have The Gentrys, Open Door, Liberty, and Friendship Choirs sing for us after a very busy day with the BBQ dinner. Around $9,000 were collected for the FLC through this event.