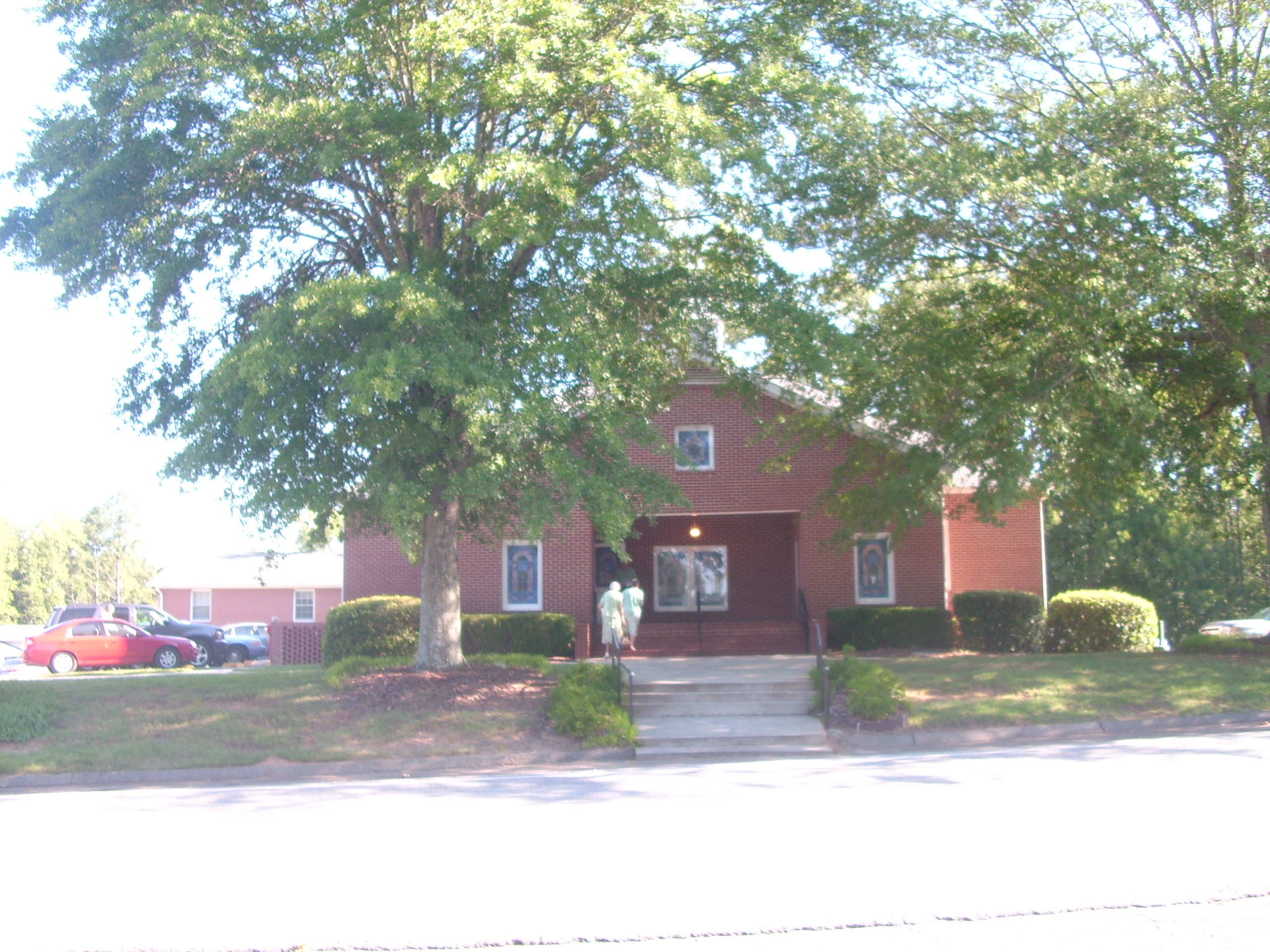 Friendship Baptist Church
of Forsyth County, Inc.
Established in 1840
Cumming, GA
Friendship Is Reaching Out
Pastor: Rev. Ricky Byrd
Sunday School each Sunday at 9:45 a.m. Worship Service each Sunday at 11 a.m. There are classes for all ages.

Glory Bound Bus Ministry goes on Wednesday evenings and Sunday mornings.

Join us at Sunday School and for Worship Services. There are classes for all ages. You will be blessed.

Friendship has a Facebook page to keep everyone updated about events happening at Friendship. You also can see pictures of different events that are happening at Friendship. You will find videos of special singing on most Sundays as well. Even if you are not a Facebook member, you should be able to see this page at Friendship Face Book

Vacation Bible School will be June 5-9, 2016. This Year's theme will be Deep Sea Discovery. Our VBS Directors are Michelle Pirkle, Bridget Wyatt, and Kimberly McBrayer. It is time to register for this year's session. All are encouraged to register by May 22, 2016 in order for VBS T-shirts to be ordered. You may register at this link. Friendship VBS Registration

Summer Revival will be held on July 10-16, 2016 with morning services at 11 a.m. and evening services at 7:30 p.m. There will be special singing at the services. We are praying for many souls to be saved, hearts revived, and a big baptizing on July 17.

Ladies Night Out Conference will be at Friendship on Friday evening, August 12, 2016. Nikki Shaw will be our Guest Speaker. Michelle Pirkle will lead us in singing. We hope to have another surprise as well. Refreshments will follow the service.

All Wednesday night activities have closed for the 2015-2016 season, but what a great closing. After our youngest home preacher, Rev. Caleb Byrd preached, the altar was full of young people praying for each other. God hears our prayers. SIX precious souls were saved on this last evening for this year. God sure did give us great blessings that night and started our Revival Season in a fine way.

The Friendship Pathfinders Sunday School class would like to thank everyone who helped in any way with our very successful Relay for Life event on May 7. We had someone walking the track almost constantly. Currently, the class has helped donate around $3,000 to this worthy cause as a way to try to help fight the awful cancer disease.

Our May 8 service was again very special as we also recognized our mothers in addition to a wonderful sermon. All mothers over 80 were brought to the altar area and then our youngest mother and mother with most children and grandchildren present was recognized. Very dear service with special remembrance of Christ and all He has done for us during our Communion Service.

Friendship's Annual Ladies Tea was held on Sunday, May 15, following our Worship Service. We had around 150 ladies of all ages enjoy a special devotion by Ann and good singing by the Anderson ladies as well as good food and fellowship.

2016 Graduate Recognition was observed during our 11 a.m. Worship Service on May 22, 2016. Congratulations to Kayla, Kayti, Alexandria, Caitlyn, Caleb, Ryan, Ben, Michael and Jackson. This was another great service with wonderful preaching by our Pastor about Prayer. Be persistent and disciplined in praying.

Our Spring Revival had three wonderful services with God definitely in our presence. We enjoyed Rev. Tommy Weldy as our guest preacher.

The pictures for the new church Directory were made on March 17, 18, 19, and 20. The beautiful pictures were delivered on April 15 & 16. Now the Directory portion will be worked on over the next few weeks. We look forward to seeing our new directory.

Our Annual April Singing was held on Sunday, April 24, 2016, with Supper at 6 p.m. and Singing at 7 p.m. We had a great singing with many special and new convention songs as well. Many thanks to all who supported our singing in any way.

.

Friendship is located at 2250 Friendship Circle just west of Sawnee Elementary School and off Canton Highway (GA Hwy 20). Mailing address is: P O Box 3180, Cumming, GA 30028 and phone number is 770-887-8844

Contact Janice Tallant at janicetallant@yahoo.com or Rev. Ricky Byrd at pastor.rbyrd@icloud.com for more information.