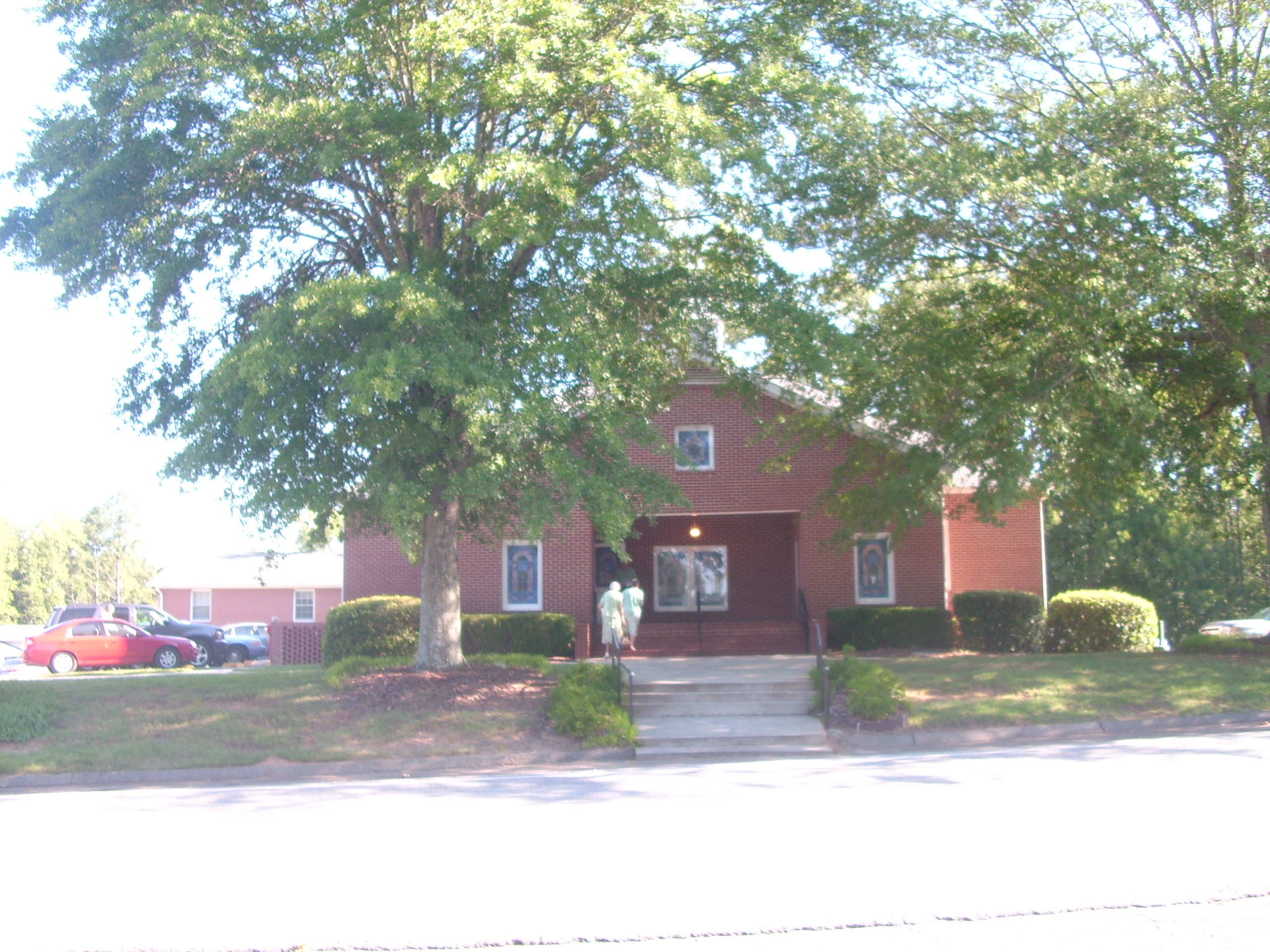 Friendship Baptist Church
of Forsyth County, Inc.
Established in 1840
Cumming, GA
Friendship Is Reaching Out
Pastor: Rev. Ricky Byrd
Sunday School each Sunday at 9:45 a.m. Worship Service each Sunday at 11 a.m. There are classes for all ages.
Glory Bound Bus Ministry goes on Wednesday evenings and Sunday mornings.
Join us at Sunday School and for Worship Services. There are classes for all ages. You will be blessed.
Friendship now has a Facebook page to keep everyone updated about events happening at Friendship. Even if you are not a Facebook member, you should be able to see this page at Friendship Face Book
Fall is Here!!! Fall Events at Friendship Baptist Church
Wednesday Night Activities are in Full Swing with Bible Study, Choir Practice, and mission groups for all ages beginning with supper/dinner at 5:30 p.m. Youth Choir Practice (Preschool, Children, and Youth) meet at 6:30 p.m. Bible Study with our Pastor, Rev. Ricky Byrd, also meets at 6:30 P.M. Adult Choir Practice and Mission Groups for Youth begin at 7:15 p.m. Please join us! You will be blessed!!
October Events are Hightower Association Meeting on October 1 beginning at 10 a.m. Truck loading for Georgia Baptist Children's Home will be held from 8 a.m. until 10 a.m.
Pastor Appreciation Day will be on October 12 with special "thank you's" to the Byrd Family, followed by our regular October Communion Service and a lunch with the Byrds.
Friendship will collect "Backpacks for Appalachia" from October 6 until 10 a.m. on October 25. Please see missiongeorgia.org for more information on gift item suggestions. We collected 35 backpacks last year that were taken by Georgia Baptist Convention to Kentucky. Our goal this year is to collect 50 backpacks that will be delivered to either Kentucky, Tennessee, or New York.
Hightower Baptist Association Revival will be held at New Harmony Baptist Church on October 19-21 at 7:30 p.m. with a Joint Youth Choir singing on Sunday night and an Associational Choir singing on Monday and Tuesday nights. Please support and pray for this Revival.
Friendship has been challenged to donate as much money as possible toward completing our Family Life Center. Someone will match up to $150,000 for each dollar that we raise through December 31, 2014. Therefore, several fundraisers have been planned to help raise money and meet the challenge. There will be a fundraiser BBQ luncheon on Sunday, October 19, right after church. On Saturday, October 25, there will be a Rook/Uno Tournament with hot dog plates for sale, to raise funds for FLC.
Please mark your calendars for FBC's next American Red Cross Blood Drive that will be held on Saturday, November 15, 2014, from 9 a.m. until 2 p.m. Please see any of the Pathfinders Sunday School Class or Contact Janice Tallant at janicetallant@yahoo.com
Fundraiser Activities coming on November 8 are "Closer to God" 5K on Sawnee Mountain in the morning and Corn Hole Tournament beginning at 1 p.m.
Friendship is located at 2250 Friendship Circle just west of Sawnee Elementary School and off Canton Highway (GA Hwy 20). Mailing address is: P O Box 3180, Cumming, GA 30028 and phone number is 770-887-8844
Contact Janice Tallant at janicetallant@yahoo.com or Rev. Ricky Byrd at pastor.rbyrd@gmail.com for more information.