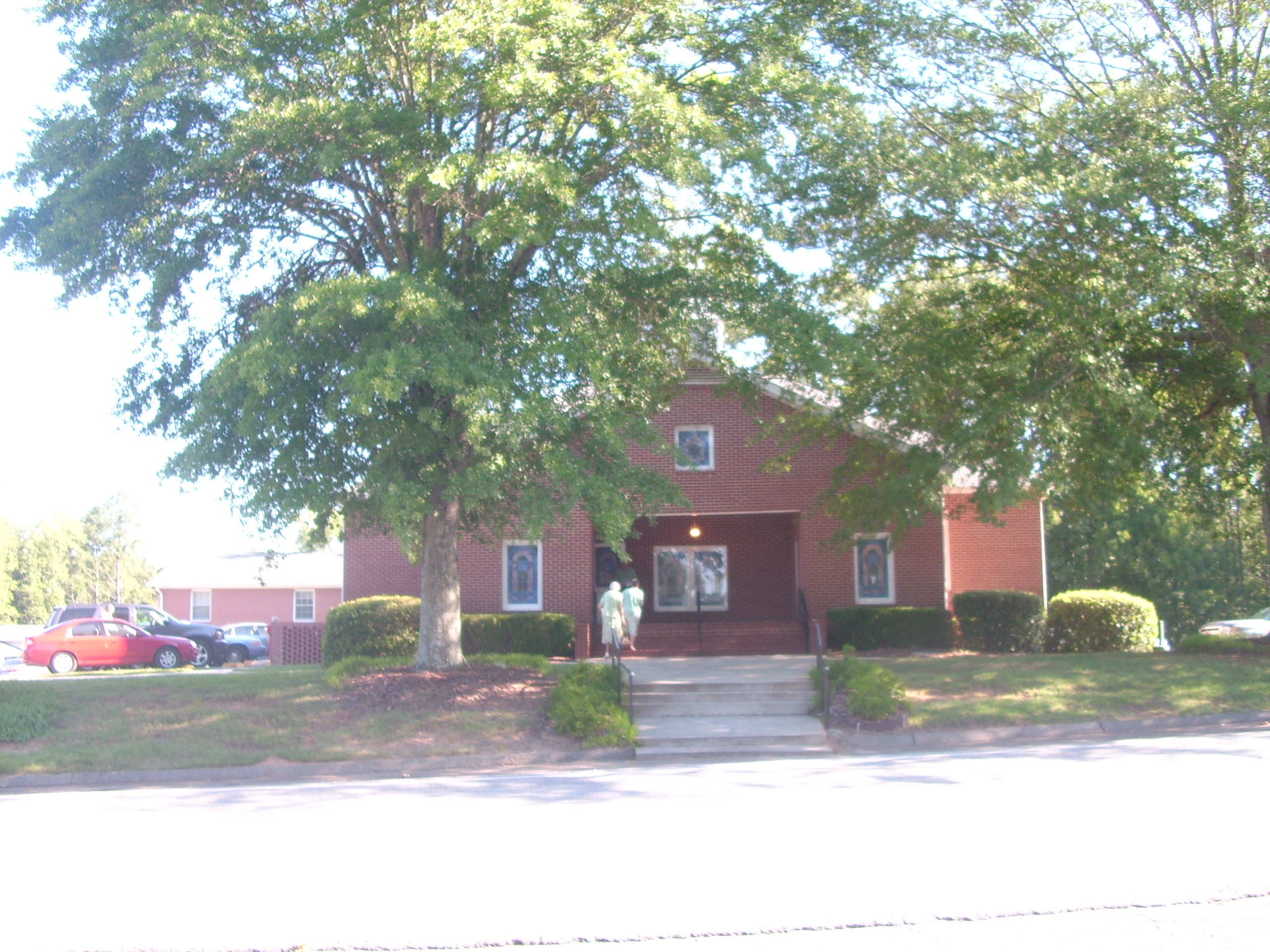 Friendship Baptist Church
of Forsyth County, Inc.
Established in 1840
Cumming, GA
Friendship Is Reaching Out
Pastor: Rev. Ricky Byrd
Sunday School each Sunday at 9:45 a.m. Worship Service each Sunday at 11 a.m. There are classes for all ages.
Glory Bound Bus Ministry goes on Wednesday evenings and Sunday mornings.
Join us at Sunday School and for Worship Services. There are classes for all ages. You will be blessed.
Friendship now has a Facebook page to keep everyone updated about events happening at Friendship. Even if you are not a Facebook member, you should be able to see this page at Friendship Face Book
Summer is Here!!! Summer Events at Friendship Baptist Church
Friendship will hold a Revival Prayer Rally on Wednesday evening, July 9, at 7 p.m. and I believe Concord Baptist Church will join us this evening as well. Please join us for this wonderful service as we pray for our summer revival.
Summer Revival will be held at Friendship from July 13-19, 2014, with services at 11 a.m. and 7:45 p.m. daily. Rev. Scott Gilbert will be assisting our pastor, Rev. Ricky Byrd during this week. Please pray for our services and invite others to attend. We look forward to the blessing of seeing many lost persons saved and having our hearts renewed during these services. Senior Luncheon will follow the Wednesday morning service on July 16. Youth Services will be held on July 18 at the evening service. We will have special singing at every service.
The WMU have some special projects going this summer. They are once again sponsoring "Bags of Love" for the Summer Lunch Program. About 100 lunches will be prepared each week to feed about 20 children five lunches per week while school is out. If you would like to donate to this project, these items are needed: brown lunch bags, potato chips, zip-lock sandwich and snack bags, juice boxes or Capri Suns and cookies. Of course, donations of money will be accepted as well.
Some of the WMU Ladies have made 3 beautiful quilts as a fundraiser for the WMU Mission Work. Please see any of the WMU ladies for more information.
The Ladies' Bible Study Group wishes to thank all of you for your support in our recent two day Rummage and Bake Sale that was held on June 27 and 28. It was a big success as we raised over $3800 for our Family Life Center Building Fund. It was a mission in so many ways helping so many people in different ways. Thank you!
Family Life Center Fundraisers Coming up in 2014: Annual Car Show on August 2; Annual Singing under the Stars on September 20; and Corn Hoe Tournament on November 8. More details to follow on all these events
Friendship is located at 2250 Friendship Circle just west of Sawnee Elementary School and off Canton Highway (GA Hwy 20). Mailing address is: P O Box 3180, Cumming, GA 30028 and phone number is 770-887-8844
Contact Janice Tallant at janicetallant@yahoo.com or Rev. Ricky Byrd at pastor.rbyrd@gmail.com for more information.